DOT PHA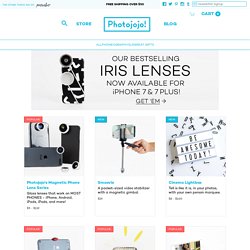 Cordito Keep all of your cords and phone accessories in one fancy, rolled up package. More → Focus Shifter A handle for smooth shifts in focus and a marker board for planning your route More → The Poppy
Amplify is shutting down immediately. We've had a wonderful run and we are grateful to everyone for taking the journey with us. We've arranged for all of our users to be granted Clipboard accounts, which we believe is the best place for you to continue clipping the Web. Our existing users will receive an invitation by email, but anyone else can request an invitation directly at www.clipboard.com . Clipboard will hold Amplify's databases in trust and if there is sufficient interest they will provide a migration tool to import Amplify clips into Clipboard.
Angelize2011's Amplify | Amplify.com
Gifts for the Photographer
Canon EF 70-200mm f/2.8L IS USM II Zoom 2751B002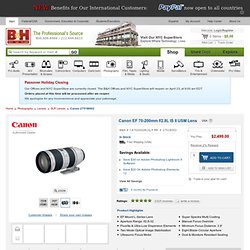 The EF 70-200mm f/2.8L IS II USM Lens from Canon improves upon its predecessor, one of the most acclaimed lenses in the Canon EF line, with superior performance, increased speed and optical quality. This lens construction consists of one fluorite and five ultra-low dispersion optical elements which help deliver the sharpness and reduced aberrations. The IS II Optical Image Stabilizer provides up to 4 stops of correction at all focal lengths and features two modes for stabilization of still objects and while panning to follow moving subjects. An ultrasonic focusing motor provides fast, smooth and silent autofocus action. This lens has a minimum focusing distance of 3.9' (1.2 m) at all zoom settings so you can shoot close to your subject even in smaller spaces. Like all Canon L-series lenses, this telephoto zoom is dust and moisture resistant and designed to keep on going even in the most challenging of environments.