Music Media
Pitchfork: Home. Streaming directory -- streams & radios. Home | InsomniaFm.com - Electronic Music Radio. List of Internet stations. From Wikipedia, the free encyclopedia This is a list of articles on Internet streaming media resources.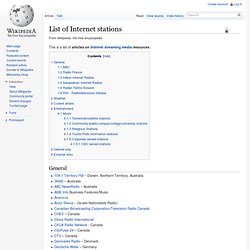 General. Drum & Bass mix search engine - crawling for D&B mixes and sets. Free and legal music downloads. PodcastDirectory.com | The big directory for you. The Wire: Adventures in Modern Music: Article. Hosted by Rob Young.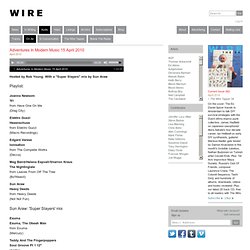 With a "Super Slayers" mix by Sun Araw Playlist: Joanna Newsom '81 from Have One On Me (Drag City) SomaFM: Listener Supported, Commercial Free Internet Radio. Music News, Album Reviews, Concert Photos, MP3s, Videos and More.
---