Graphic Art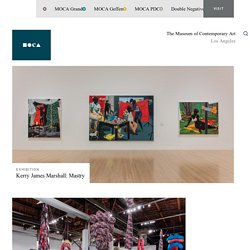 ART TALK: Alma Ruiz on Jacob Hashimoto's Gas Giant Jacob Hashimoto's Gas Giant transforms the MOCA Pacific Design Center space with kaleidoscopic explosions of light and color. Immerse yourself in the work and learn more about its ideas, process, and context with MOCA Senior Curator Alma Ruiz. MOCAtv SCREENING: HAMLET ADD From Bobby Ciraldo and Andrew Swant, the video artists behind WHAT WHAT (IN THE BUTT) and WILLIAM SHATNER'S GONZO BALLET, comes Shakespeare like you have never experienced it before.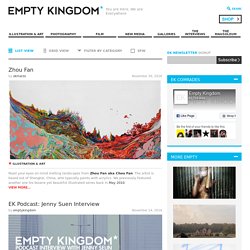 Stéphane Coutelle by okmarzo April 7, 2014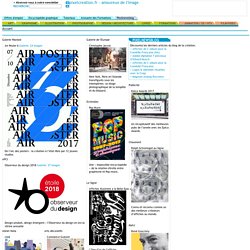 > Abonnez-vous à notre newsletter Accueil BCNMCR 2014: Barcelone revient à Manchester Galerie: 15 images Design graphique catalan : année 2 de l'invasion pacifique de Manchester... Galerie Paris-Beijing
The United States of America is going out of business! But here at the U.S. Department of Homeland Graffiti, we want to turn this moment of national embarrassment and hard times into real savings for you and your family. From June 4th through the 28th, the U.S.D.H.G and the Graffiti Research Lab are liquidating all confiscated, high-tech graffiti artifacts and tools, expunged evidence, court exhibits, redacted documents and office furnishings, priced to sell. So grab a handful of Euros or Mao Bucks (U.S. currency still accepted while supplies last) and head on down to Gallery Anno Domini located between U.S. Routes 101 and 280 in Silicon Valley, California.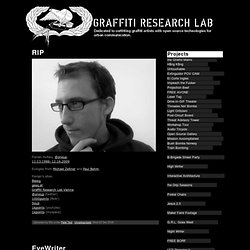 Graffiti Research Lab Archive
Jana Jelovac on the Behance Network
Jana Jelovac Portfolio : Jana Jelovac PORTFOLIO
Foto: Euromillions * Nicht verpassen: 4. Month of Performance Art in Berlin. "MPA-B is a 31 day, city-wide and artist-run platform for independent performance art practices, running annually in May, that connects and brings together hundreds of artists, spaces, networks and initiatives who collectively contribute to a unique and radical month-long programme, featuring: indoor and outdoor performances, site-specific interventions, talks, workshops, screenings, public encounters and interactions, dinners, durational and days-long actions and other formats and projects which do not have, or reject, any definition." * Buchtipp: "Can Jokes Bring Down Governments? Memes, Design and Politics"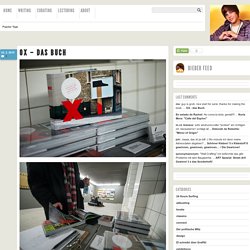 eyelevelgallery
excerpt from Narcissus Lament , single channel HD video, 10 min According to one reading of the legend, the tragedy of Narcissus was not his vanity and self-love but that he was cursed to be unable to recognize his own reflection. Having unrivaled beauty, his fatal end was inevitable. A few millennia later, neuroscience discovered a condition known as Capgras syndrome, associated with damage to the fusiform gyrus, an area in the brain that specializes in reading faces.
English Russia » Artwork of Ukrainian Banksy
Golden Age Comic Book Stories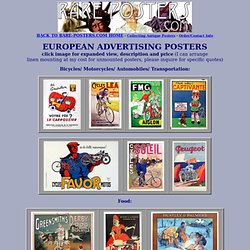 Original Antique European Advertising Posters For Sale
BACK TO RARE-POSTERS.COM HOME - Collecting Antique Posters - Order/Contact Info EUROPEAN ADVERTISING POSTERS click image for expanded view, description and price (I can arrange linen mounting at my cost for unmounted posters, please inquire for specific quotes) Bicycles/ Motorcycles/ Automobiles/ Transportation: Food: