Boutiques
Rockabilly Rules
Vivien of Holloway
Our mission statement is to always have an ear to the underground and represent our own roots in combination with the urban trends. Doing this for a decade now, our aims are still the same. Above all, we would like to make very clear that there are movements – on which we are focussed on - that are much more than just a short-dated trend everybody runs after.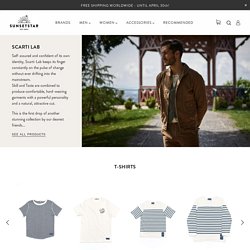 SunsetStar,Matchless Clothing,Custom Clothing
My Baby Jo-vintage clothing, retro clothing, rockabilly, bowling shirts, dresses, 40's clothing, 50's clothing, swing and plus sizes.
Welcome to Infectious Threads! We are dedicated to giving you: • The coolest/newest Gothic and Alternative clothes and accessories • Reliable and PERSONALIZED Customer Service! See what our customers say about our Service!
CyberPunk, Punk Clothes, Goth Clothes, Goth Clothing, Gothic Clothing, Punk Rock Clothing, Punk Clothing, Punk Christmas Gifts, Living Dead Souls, Punk Holiday Gifts, Lip Service, Halloween Costumes, Halloween Clothing, Halloween Accessories, Halloween Sh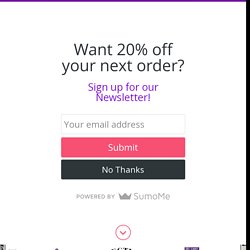 Daddy O's
Pinup Girl Clothing! - Retro Clothing, Retro Dresses, Rockabilly Clothing, Vintage Reproduction Clothing and More!
Lilysrock
Burlesque Baby In Store 567 Wellington St Perth WA OPENING HOURS! We are open as normal from Boxing Day on. We get new stuff in EVERYDAY! You can check out images of more new stock available for purchase, but not yet online on Facebook too! www.facebook/burlesqueshop Got a question? Call us during store hours on 0423 140 374 or click here for our contact details page.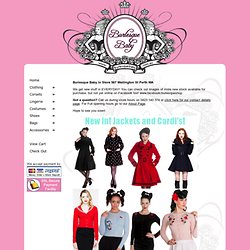 Burlesque & Pin-up Clothing | Burlesque Baby
Cocktail Dresses, Rockabilly Clothing & More
:: BENNIES FIFTIES - Fifties Store Fifties Shop - Jukebox Verhuur Jukeboxen, Jukebox Verkoop, Jukebox Gallery, Wallbox, Gaspump, Slotmachine, Flipperkast, Diner Furniture, Fifties Kleding, Coca Cola, Benzinepomp, , Pinball, Petticoat, Elvis, Singles, Mari