Random
The Sims Family Generator. What's your pokéname? Amazon Filler Item Finder - Get Free Shipping on Amazon.com. Pokemon Fusion. Verbal Vomit: How to be a Hipster, Chapter 1. Hipster is a slang term that first appeared in the 1940s, and was revived in the 1990's and 2000's to describe types of young, recently settled urban middle class adults and older teenagers with interests in non-mainstream fashion and culture, particularly indie-rock, independent film, magazines such as Vice and Clash, and websites like Pitchfork Media.[1] In some contexts, hipsters are also referred to as scenesters.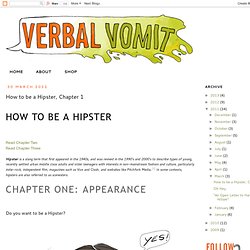 Do you want to be a Hipster? Do you wish you could join those sparkling beautiful people that you see pedaling past your house? Pokemon Field Guide by CasteelArt on deviantART. File-swap.com is fun: Give one file - get one free!
Lists. Amazing Fact Generator. Wild Mood Swings - Surf the web on a whim. (C) Sean McManus. Avatar_cam-10649. Free Cell Number Search | Spy Dialer. Translator.
---