Lists
A Flapper's Dictionary (1922)
It's midnight somewhere. By Phil Nugent and Andrew Osborne "Cult movie" is a hard thing to pin down. For the purposes of this list — celebrating the tenth anniversary of Donnie Darko — we've put a premium on the intensity and selectiveness of a movie's appeal. We've also limited each director to one film. See you at midnight!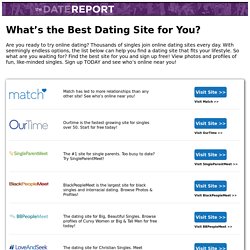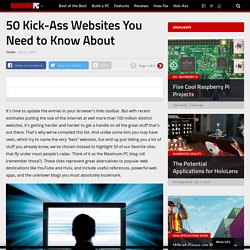 It's time to update the entries in your browser's links toolbar. But with recent estimates putting the size of the internet at well more than 100 million distinct websites, it's getting harder and harder to get a handle on all the great stuff that's out there. That's why we've compiled this list. And unlike some lists you may have seen, which try to name the very "best" websites, but end up just telling you a lot of stuff you already know, we've chosen instead to highlight 50 of our favorite sites that fly under most people's radar. Think of it as the Maximum PC blog roll (remember those?).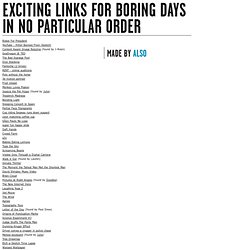 Robot For President YouTube - Hitler Banned From iSketch! Content Aware Image Resizing (found by J-Roen) SeaDragon @ TED The Bad Signage Pool Dice Stacking Fantoche (2 times) RENT - online auditions Polo without the horse 3d motion portrait Fruit Vessel Monkey Loves Pigeon Jessica the Pet Hippo (found by Julia ) Treadmill Madness Bending Light Sleeping Concert In Spain Partial Face Transplants Cop riding Segway runs down suspect color matching coffee cup São Paulo No Logo super fun happy slide Daft Hands Crowd Farm zZz Babies Eating Lemons Type the Sky Screaming Beans Visible Only Through a Digital Camera Walk it Out (found by Lauren) Inmate Thriller The Moment the Tallest Man Met the Shortest Man David Shrigley Music Video Brain Cloud Pictures at Right Angles (found by Doodles ) The New Internet Hero Laughing Yoga 2 Jed Movie The Wind Apnee Typography Toys Letter of the Day (found by Paul Drew) Origins of Punctuation Marks
A simple smiley This is a list of notable and commonly used emoticons or textual portrayals of a writer's mood or facial expression in the form of icons . The Western use of emoticons is quite different from Eastern usage, and Internet forums , such as 2channel , typically, show expressions in their own ways. In recent times, graphic representations, both static and animated, have taken the place of traditional emoticons in the form of icons.
List of legendary creatures (B)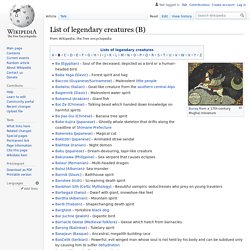 From Wikipedia, the free encyclopedia Buraq from a 17th-century Mughal miniature Ba ( Egyptian ) - Soul of the deceased, depicted as a bird or a human-headed bird.