Culture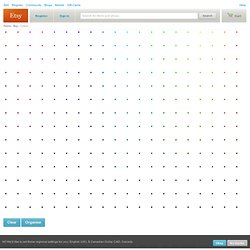 Shop by Color - StumbleUpon
<div id="javascript-nag" class="notice"><p> Take full advantage of our site features by enabling JavaScript. <a href="http://www.etsy.com/ca/help/article/372">Learn more</a>. </p></div> Help
What girls need to realize... - Polyvore - StumbleUpon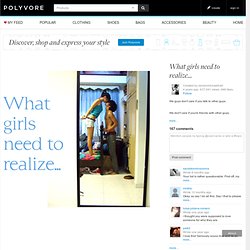 We guys don't care if you talk to other guys. We don't care if you're friends with other guys. But when you're sitting next to us, and some random guy walks into the room and you jump up and tackle him, without even introducing us, yeah, it pisses us off ...... It doesn't help if you sit there and talk to him for ten minutes without even acknowledging the fact that we're still thereWe don't care if a guy calls or texts youbut at 2 in the morning we do get a ... little ... ... concerned.
Indie, Retro, Vintage Clothing & Cute Dresses | ModCloth
kimagination - bodi kim's imagination & other thought fragments
s LadyData | The Female Perspective | Question 69251
PANK Magazine
@Baekdal - The Magazine About the Great Experience
Editorial Illustrations for FoxSports.com's Wrestlemania: Celebrating 29 Years of Blood, Sweat and Cheers. Written by Jim Ross and illustrated by Jon Defreest.Digital Art, Drawing, Illustration2014 Inspired by the film, Con Air starring Nicolas Cage.Cartooning, Digital Art, Illustration2013 Custom Converse shoes designed for the cast of Breaking Bad.Illustration, Graphic Design, Fashion2011 Ben & Jerry's product designs based on pop culture characters. The Ron Swanson ice cream received so much attention that Ben & Jerry's was forced to release an official statement informing the public that this was NOT a legitimate flavor.Comedy, Digital Art, Graphic Design2011 I was commissioned by Bryan Cranston's assistant to design the actor a Christmas gift.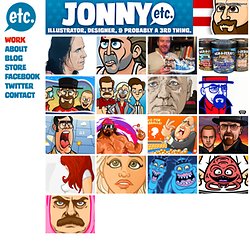 Jon Defreest's Illustration & Graphic Design Portfolio
We Made This Ltd
Sokoblovsky Farms - Russia's Finest Purveyors of Miniature Lap Giraffes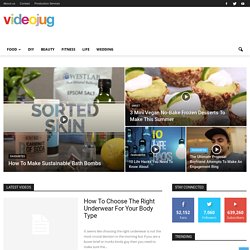 How To Make A Bridesmaid Paper Flower Hair Accessory Make your wedding budget go further by making your own beautiful paper flower hairpieces for your bridesmaids. In this e... Digital Photography Tips: Exposure, Shutter Speed And Aperture These digital photography tips give you a guide to the exposure, shutter speed and aperture of your digital camera. It ... London: 5 Best Shopping Areas London is a shopper's heaven, offering everything from world-famous department stores, to quirky street stalls, to speci...
Videojug - Get Good At Life. The world's best how to videos plus free expert advice and tutorials.
We Heart It Believe, Feel, Love, Be, Create, Inspire. Join We Heart It What's this all about? About We Heart It • Terms of Service • Privacy Policy Hearting Hint Download the cutest button ever, for your browser!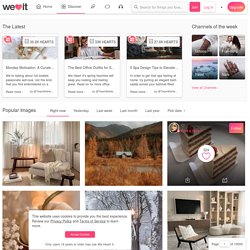 Inspiring images and videos recently added to we heart it / visual bookmark
The Morning News