Web performance
Test Result - Stockholm : www...DaysForecast.do... - 10/13/11 10:28:40
web performance test gartner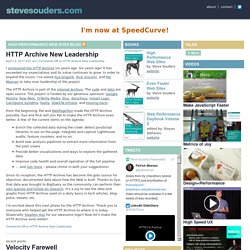 This is the third of three blog posts on Web Components, primarily focusing on the performance impact of HTML imports. Scope The first post, Async Ads with HTML Imports, proposes using this new technology as a way to avoid the blocking behavior of synchronous ads. It's better than using iframes because the HTML import's LINK tag can be placed in HEAD so that the ads show up more quickly resulting in higher ad revenue.
C Web Performance Working Group
The mission of the Web Performance Working Group, part of the Rich Web Client Activity, is to provide methods to measure aspects of application performance of user agent features and APIs. The Co-Chairs of the Working Group are Arvind Jain and Jason Weber. The W3C Team Contact for the Web Performance Working Group is Philippe Le Hégaret.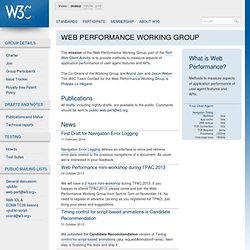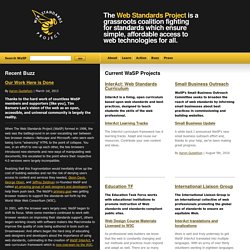 Current WaSP Projects InterAct: Web Standards Curriculum InterAct is a living, open curriculum based upon web standards and best practices, designed to teach students the skills of the web professional. InterAct Learning Tracks
Control VUser behavior with an easy step-by-step process. Weight different scenarios in a plan for more realistic traffic to specific visitor patterns. Select a plan and schedule a load test in the future or in minutes with our ASAP option. VUsers can be scaled up linearly or in a step-up pattern. Results begin to populate graphs during the test.
Load Test : Performance Testing : Stress Testing Tool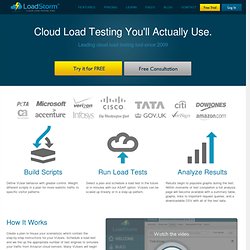 By Satish Kambala, Staff Software Engineer At Google we believe that speed matters and a faster web is better for everyone. That's why we started the Make The Web Faster initiative. To improve the speed of a website, we need to measure how fast web pages load.
Speed metrics in Google Analytics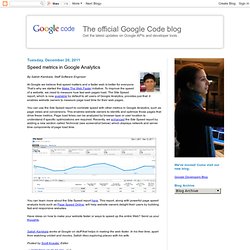 Apicasystem
Systems – The Mobile and Internet Performance Authority
Keynote Systems – The Mobile and Internet Performance Authority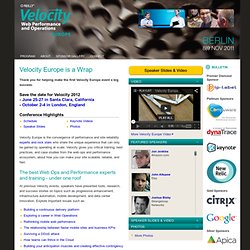 Thank you for helping make the first Velocity Europe event a big success. Save the date for Velocity 2012 - June 25-27 in Santa Clara, California - October 2-4 in London, England Velocity Europe is the convergence of performance and site reliability experts and rock stars who share the unique experience that can only be gained by operating at scale. Velocity gives you critical training, best practices, and case studies from the web ops and performance ecosystem, about how you can make your site scalable, reliable, and fast. At previous Velocity events, speakers have presented tools, research, and success stories on topics such as progressive enhancement, infrastructure automation, mobile development, and data center innovation. Explore important issues such as:
Velocity Europe - O'Reilly Conferences, November 08 - 09, 2011, Berlin, Germany
Facebook has been teasing us. While many of their recent acquisitions have been surprising, shocking is the only word adequately describing Facebook's 5 day whirlwind acquisition of Oculus, immersive virtual reality visionaries, for a now paltry sounding $2 billion. The backlash is a pandemic, jumping across social networks with the speed only a meme powered by the directly unaffected can generate.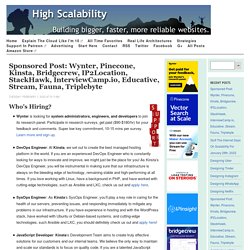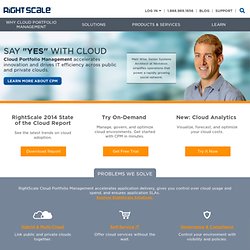 Deliver next-generation IT with a portfolio of cloud services that help you innovate faster, deliver new capabilities, and grow revenue and profitability. Cloud Management Balance agility and control with lifecycle automation and governance. Learn More Cloud Analytics
Instant Test Pro