Misc.
la liste des listes
La revue de Web d'InternetActu.net
Tack-O-Rama :: Clipart :: Free and Scaleable :: Page 1
Création site internet : trouvez un prestataire pour la création de votre site internet.
500 grilles et feuilles de style pour l'imprimé et le Web
Un livre outil indispensable pour tous les graphistes qui recherchent cohérence et harmonie visuelle dans leur travail.Un manuel détaillé pour maîtriser parfaitement la création graphique à L'aide des grilles, des pages de gabarit et des feuilles de style.Un CD-Rom d'accompagnement comptant près de 500 modèles professionnels prêts à l'emploi au format des applications les plus utilisées en graphisme Web et papier : Dreamweaver, InDesign et QuarkXPress.Des modèles libres de droits, personnalisables et réutilisables à volonté. Que vous soyez graphiste novice ou expérimenté, vous trouverez dans cet ouvrage unique en son genre toutes les informations nécessaires pour exploiter au mieux les modèles, ainsi que de très nombreux conseils pour vous aider à comprendre les problématiques des mises en pages, que ce soit sur le Web ou sur le papier.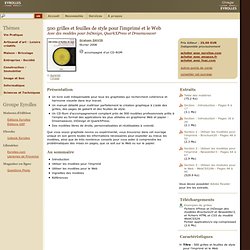 Did You Know; Shift Happens - Globalization; Information Age
Automator /automatisation sur PC? - Logiciels - Windows & Software
Image Converter, PNG to JPG, JPG to GIF, GIF to JPG
Bourse à l'emploi
Hotpot
Jay-Z Hits Collection Vol. 1
Metric and Imperial Conversion Charts and Tables
Faites analyser votre CV en ligne par un expert
Les recruteurs sont de plus en nombreux à "googliser" les candidats qu'ils s'apprêtent à recevoir en entretien d'embauche. Il est donc nécessaire de soigner sa présence en ligne. Comment rendre ses pages Viadeo ou LinkedIn attractives? Que faire si votre futur employeur consulte votre page de profil Facebook? Quels sont les pièges à éviter?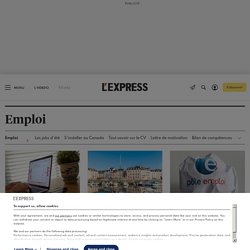 Les dix points pour passer l'hiver avec sa voiture - Yahoo! Auto
Conseils de bons sens et de prudence, quels sont les différents points à vérifier pour que votre voiture et vous-mêmes passiez l'hiver en toute sérénité. Si besoin, n'hésitez pas à faire appel à un professionnel... Le, rappel ici. 1.Vérifier sa batterieEn hiver, la batterie est soumise à rude épreuve... Vérifier sa batterie : c'est à coup sûr s'éviter de tomber en panne par un beau matin gelé. 2.Changer les balais d'essuie-glaces La chaleur de l'été a pu endommager vos essuie-glaces.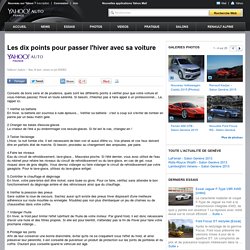 Stone Texture by ~skeelar-stock on deviantART
Concrete Wave. A Bold Wave of Expression.
More Than Meets The Eye - Yodelice
ENOALIE sur MySpace Music - Ecoute gratuite de MP3, Photos et clips vidéos
Batlik sur MySpace Music - Ecoute gratuite de MP3, Photos et clips vidéos
Londéfil sur MySpace Music - Ecoute gratuite de MP3, Photos et clips vidéos