HTML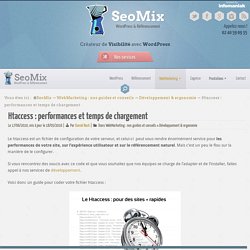 Le htaccess est un fichier de configuration de votre serveur, et celui-ci peut vous rendre énormément service pour les performances de votre site, sur l'expérience utilisateur et sur le référencement naturel. Mais c'est un peu le flou sur la manière de le configurer. Voici donc un guide pour coder votre fichier htaccess :
35 Creative 404 Error Pages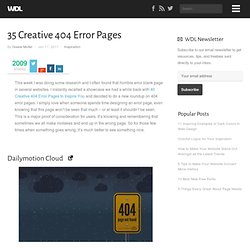 This week I was doing some research and I often found that horrible error blank page in several websites. I instantly recalled a showcase we had a while back with 40 Creative 404 Error Pages to Inspire You and decided to do a new roundup on 404 error pages. I simply love when someone spends time designing an error page, even knowing that this page won't be seen that much – or at least it shouldn't be seen.
We've got more than 1,200 free templates! Free website templates is a reasonable solution to start your own online business. Today you are lucky! Meet WebsiteTemplatesOnline.com - the place where renowned web designers share their website templates absolutely for FREE! Browse all premium web templates