Writing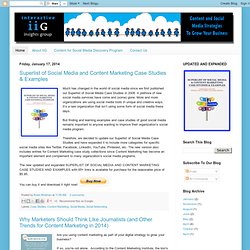 HOW-TO: Write Effectively for Twitter & the Social Web
Want your tweets to be more compelling? Want to be a better writer on the social web? Me too! The advent of social media has opened up a wide range of opportunities for non-professional writers like me — and probably you too — to write online.
I have noticed that the most successful bloggers online have all taken similar steps in becoming great bloggers. After lots of research and study, I can also tell you that blogging is much more complex than it seems to be on the surface. However, with a bit of effort, I believe anyone can become a successful blogger. Here are 101 steps to becoming a better blogger… 1.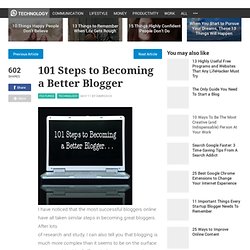 101 Steps to Becoming a Better Blogger - Stepcase Lifehack
Privacy Policy Generator
Sarah Evans is the director of communications at Elgin Community College (ECC) in Elgin, Illinois. She also writes a PR and social media blog. On an average business day, more than 2,000 press releases are distributed by the five leading wire services in the United States – Business Wire, Marketwire, PrimeNewswire, PR Newswire, and PRWeb. What can you do to set your press release apart from the pack and allow your target audience to find you? Implement the use of search engine optimization, or SEO. To put it simply, when someone Googles you or your company, where do you show up in the search results?
10 Ways to Make Press Releases More SEO Friendly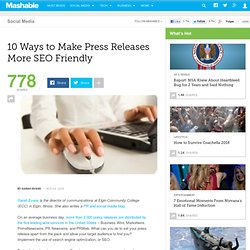 BlogBurst: RSS-based Blog Syndication Network for Online Media P
35 Must-Read Articles for Social Media Marketers | Traffikd
35 Must-Read Articles for Social Media Marketers Posted by: Steven Snell in Resources 39 Comments As an active social media user and marketer, I'm always interested in learning new things to improve my knowledge and abilities.