Strategy
Advertisement <div><a href="//ad.doubleclick.net/N3834/jump/varguy.home/value_added_resellers_channel_marketing_solutions;pos=180_1;ptype=article;page=/value-added-resellers039-channel-marketing-solutions/8-social-media-commandments-vars;sz=180x150;tile=1;ord=123456789?"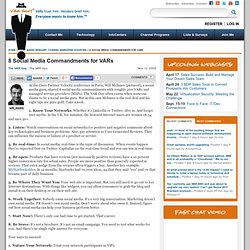 8 Social Media Commandments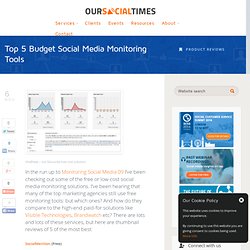 Viralheat – our favourite low cost solution
33 Hot Social Media and Digital Marketing Tips (and 8 Killer Quo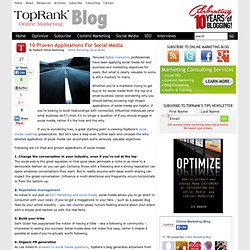 Tenured digital marketing professionals have been applying social media for end business and marketing objectives for years. But what is clearly valuable to some is still a mystery to many. Whether you're a marketer trying to get buy-in for social media from the top or a small business owner wondering why you should bother, knowing high impact applications of social media are helpful.
Social Media Marketing Applications - 10 Proven Ideas - Online M
Now Is Gone » Social Media Content Creation Process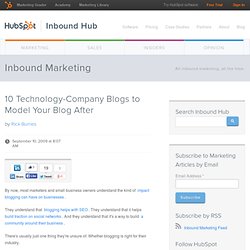 10 Technology-Company Blogs to Model Your Blog After
By now, most marketers and small business owners understand the kind of impact blogging can have on businesses . They understand that blogging helps with SEO . They understand that it helps build traction on social networks . And they understand that it's a way to build a community around their business . There's usually just one thing they're unsure of: Whether blogging is right for their industry.