Social_media
We Are Media - Module Outline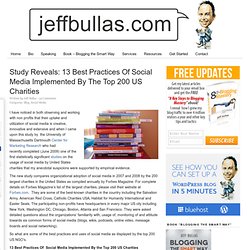 I have noticed in both observing and working with non profits that their uptake and utilization of social media is creative, innovative and extensive and when I came upon this study by the University of Massachusetts Dartmouth Center for Marketing Research who had recently completed (June 2009) one of the first statistically significant studies on the usage of social media by United States charities that my anecdotal suspicions were supported by empirical evidence.
Study Reveals: 13 Best Practices Of Social Media Implemented By
Developing a community game
I have run the social media game many times now, and it always turns out differently and is always rewarding, and interesting. Basically, it is learning and FUN !
Social Media: '49 amazing social media, Web 2.0 and Interne
Let's say you're a butcher, a baker or a candlestick maker. You want to get up to speed on the social media activity in your market, as fast as you can. Or perhaps you want to sell things to candlestick makers online, or you're a journalist writing a story about blogging butchers, or maybe you've got some kind of weird baking fetish or academic interest. Is there any way to ramp up your knowledge of these fields, fast, other than the "Google and wander" method?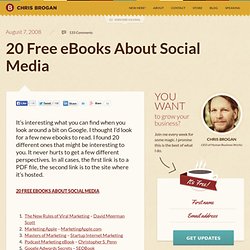 It's interesting what you can find when you look around a bit on Google.