Short
How to Write a Facebook Application in 5 Minutes - Facebook Apps. Your Own URL Shortener. About YOURLS What is YOURLS YOURLS stands for Your Own URL Shortener.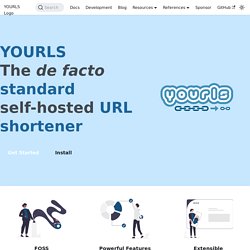 Top 35 Plugins of Wordpress to Share Your Blog Post | Tools | Pe. When ever you write something on your blog you always want to share it with others, even your blog readers want the same (if they like it off course) .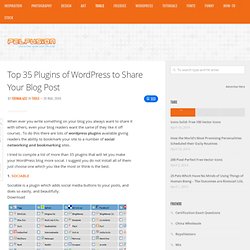 To do this there are lots of wordpress plugins available giving readers the ability to bookmark your site to a number of social networking and bookmarking sites. I tried to compile a list of more than 35 plugins that will let you make your WordPress blog more social. I suggest you do not install all of them just choose one which you like the most or think is the best. 1.
---