Optimization
How do I build the perfectly optimized page? This is a challenging question for many in the SEO and web marketing fields. There are hundreds of "best practices" lists for where to place keywords and how to do "on-page optimization," but as search engines have evolved and as other sources of traffic — social networks, referring links, email, blogs, etc. — have become more important and interconnected, the very nature of what's "optimal" is up for debate. My perspective is certainly not gospel, but it's informed by years of experience, testing, failure, and learning alongside a lot of metrics from Moz's phenomenal data science team. I don't think there's one absolute right way to optimize a page, but I do think I can share a lot about the architecture of how to target content and increase the likelihood that it will: A) Have the best opportunity to rank highly in Google and Bing B) Earn traffic from social networks like Twitter, Facebook, LinkedIn, Google+, etc.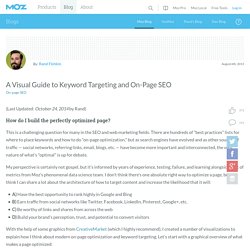 # Unique cblocks Linking to the Page # of Unique IPs Linking to the Page # of Root Domains Linking to the Page # of Root Domains Linking to Page w/ Partial Match Anchor Text # of Subdomains Linking to the Page
Many people are surprised to learn that YouTube is the second-largest search engine. Yep, it's bigger than Yahoo and bigger than Bing, according to comScore. Therefore it is a shock to many search marketing professionals that clients, including large brands, neglect to formulate or act on strategies for YouTube optimization. Of course, YouTube isn't a perfect fit for every company, but anybody who does business online should consider taking advantage of the huge opportunities for brand impressions available on YouTube. Even if the product or service you sell might be considered dry or boring, think about creating a series of funny or interesting videos that relates indirectly to your core business.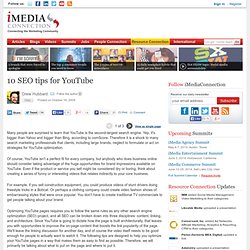 10 SEO tips for YouTube
30+ principles to a better landing page design | landing Page Op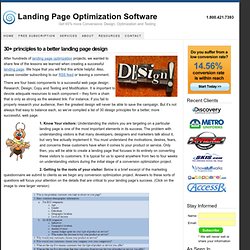 After hundreds of landing page optimization projects, we wanted to share few of the lessons we learned when creating a successful landing page.
What is RIOT ?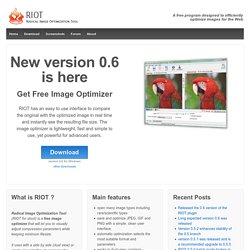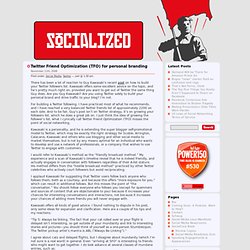 There has been a lot of reaction to Guy Kawasaki's recent post on how to build your Twitter followers list.
socialized » Twitter Friend Optimization (TFO) for personal bran