Graphic Design
Software training & tutorials - The Online Training Library®
InDesign Help | Help and tutorials
indesign tutorial cs6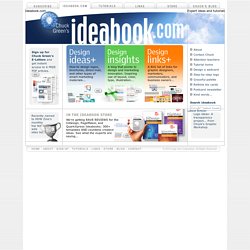 Ideabook.com Expert ideas and tutorials about graphic design, web design, page layout, business marketing, and more from designer and author Chuck Green Sign up for Chuck Green's E-Letters and get instant access to 6 FREE PDF articles.
PhotoLesa.com | The creative tutorial home of image wrangler, Lesa Snider.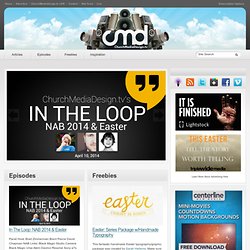 ChurchMediaDesign.tv - Tips, Tricks, and How To for the Church media Designer
In The Loop: NAB 2014 & Easter Panel Host: Brad Zimmerman Brent Pierce David Chapman NAB Links: Black Magic Studio Camera Black Magic Ursa Atem Davinci Resolve Sony a7s AJA CION Lightroom Mobile Livestream Upgrades Ronin Handheld Stabilizer Easter Links Stations of the Cross – Free(till Easter) 3d Easter Pack Son Of Man Shift Media Creator Easter: Series Package w/Handmade Typography This fantastic handmade Easter typography/graphic package was created by Sarah Hellems.
Intro to Graphic Design