Education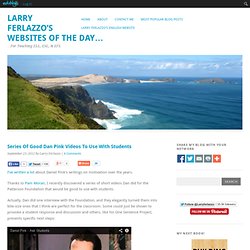 I've written a lot about Daniel Pink's writings on motivation over the years. Thanks to Pam Moran, I recently discovered a series of short videos Dan did for the Patterson Foundation that would be good to use with students.
Delbanco's survey of the tradition of college education and its basis in Puritan faith, both its provision of a universal liberal education and its focus on building character, is a salutary reminder when today's colleges and universities brand themselves 'Comprehensive Knowledge Enterprises', distance-learning hubs or engines of social mobility.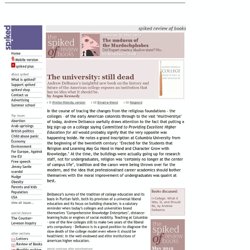 sp!ked review of books | The university: still dead
Just got off the phone with Eric Ries and I'm sure I came off as a total fan boy.
Startup Thinking In Higher Ed: a conversation with Eric Ries - The Ubiquitous Librarian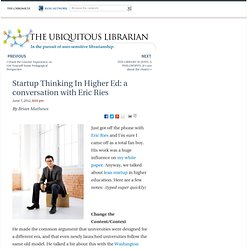 What Higher Education Should Look Like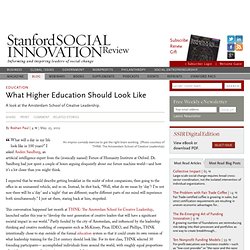 A look at the Amsterdam School of Creative Leadership.
'Higher Education Bubble' is about to burst
I met Trevor in January, during a dinner debate on social networking at the World Economic Forum in Davos, where he was by far the youngest and most eloquent speaker on the subject. I have perhaps 100 people in my life I call friends. Trevor has 1,275.
Generation Facebook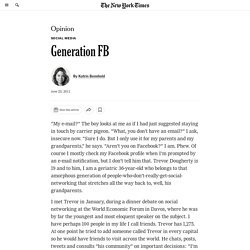 Education Week Teacher: News and Information for Teacher Leaders
Education Week Teacher Digital Directions Industry & Innovation TopSchoolJobs