Neuropsychology
Una Belleza Nueva » Mario Saíz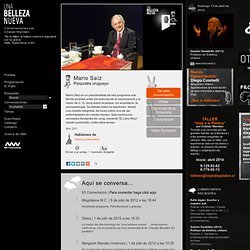 Mario Saíz es un psicoanalista de raíz junguiana que tiende puentes entre los avances de la neurociencia y la visión de C. G. Jung sobre la psique, los arquetipos, la psicopatología. Su trabajo sobre la depresión, desde una mirada integrada, da luces sobre una de las enfermedades de nuestro tiempo. Saíz ilumina los conceptos fundantes de Jung, comenta "El Libro Rojo" (recién publicado), entre otros temas.
Though crossword puzzles may give your brain an edge every now and then, research suggests other types of brain training can be more effective in improving cognitive function — for older adults at least.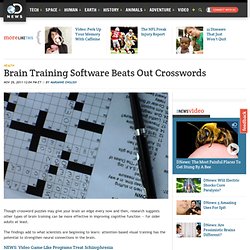 Brain Training Software Beats Out Crosswords
¿Es beneficioso el bilingüismo?
¿Es beneficioso el bilingüismo? Artículo visto: 11877 veces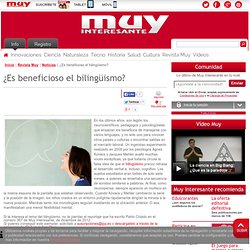 ¿Sabes lo qué es el Síndrome de Asperger?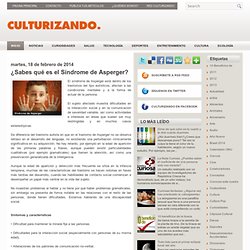 El síndrome de Asperger está dentro de los trastornos del tipo autísticos, afectan a las condiciones mentales y a la forma de actuar de la persona. El sujeto afectado muestra dificultades en la interacción social y en la comunicación de severidad variable, así como actividades e intereses en áreas que suelen ser muy restringidas y en muchos casos estereotípicas. Se diferencia del trastorno autista en que en el trastorno de Asperger no se observa retraso en el desarrollo del lenguaje, no existiendo una perturbación clínicamente significativa en su adquisición.
Video Game-Like Programs Treat Schizophrenia