Blogs
Interesting Blogs: The Strange and Wondrous Findings of Curious. SEO for Book Blogs - Nonfiction Book Reviews. Unveiling the New Influencers | PR2.0. InShare1 Traditional influence has followed a systematic top-down process of developing and pushing "controlled" messages to audiences for decades, rooted in one-to-many, faceless broadcast campaigns.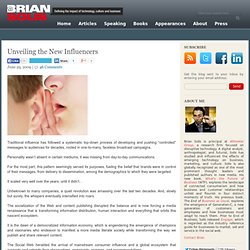 Personality wasn't absent in certain mediums, it was missing from day-to-day communications. For the most part, this pattern seemingly served its purposes, fueling the belief that brands were in control of their messages, from delivery to dissemination, among the demographics to which they were targeted. It scaled very well over the years, until it didn't… Julian Dibbell » Portrait of the Blogger as a Young Man.
The ascendance of the search engine has done nothing to stem the tide of the Web's original filter: the personal Web log.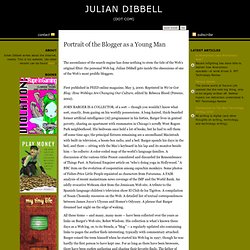 Julian Dibbell gets inside the obsessions of one of the Web's most prolific bloggers. First published in FEED online magazine, May 3, 2000.
---