Web comics
Fantasy Webcomic Adventures: Culric's Chronicles - Webcomic - The Journey of the Babbling Blade
Nihilism
The Store just got some new stuff all up in it! First is the third collection of channelate comics! It's called "You Used to Be Funnier".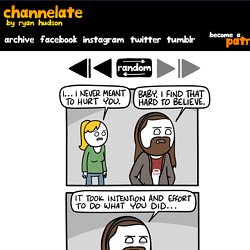 Some Web-like Changes We've made a few changes to the site over the last couple of weeks, and rather just wait until you haphazardly come across them, I thought I'd point out a couple I wanted to highlight. Thusly- Comments
Questionable Content: New comics every Monday through Friday
theWAREHOUSE web comic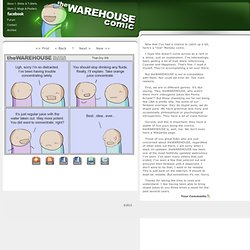 Now that I've had a chance to catch up a bit, here's a "real" Monday comic. I hope this doesn't come across as a rant or a whine, just an explanation. I've interestingly been getting a lot of mail lately referencing Cyanide and Happiness.