Post Hardcore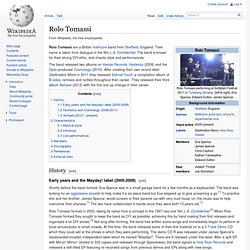 History[edit] Early years and the Mayday! label (2005-2008)[edit] Hysterics and Cosmology (2008-2011)[edit]
Rolo Tomassi
Rolo Tomassi - I Love Turbulence
Enter Shikari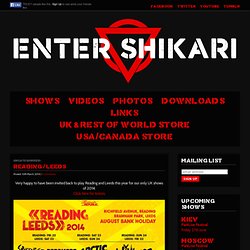 Uncategorized: Reading / Leeds Very happy to have been invited back to play Reading and Leeds this year for our only UK shows of 2014.Click here for tickets News: Russia – June/July 2014 – UPDATE Due to album #4 writing / recording, we'll be playing very few shows in 2014.
Enter Shikari - Sorry You're Not A Winner
Alexisonfire
Alexisonfire - Young Cardinals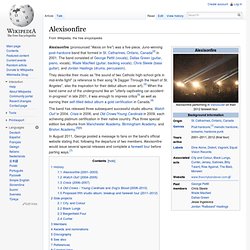 Alexisonfire
In August 2011, George posted a message to fans on the band's official website stating that, following the departure of two members, Alexisonfire would issue several special releases and complete a farewell tour before parting ways.[7] History[edit] Alexisonfire (2001–2003)[edit] Alexisonfire was formed in late 2001 in the aftermath of a three-band break up. Pettit was playing bass in a metal band called Condemning Salem, Green was a lead singer and guitar player in Helicon Blue, and MacNeil and Steele played in a punk band called Plan 9.