Post Hardcore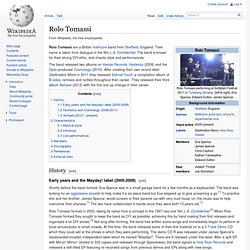 Rolo Tomassi are a British mathcore band from Sheffield, England. Their name is taken from dialogue in the film L.A. Confidential. The band is known for their strong DIY ethic, and chaotic style and performances.
Rolo Tomassi
Rolo Tomassi - I Love Turbulence
Enter Shikari
Enter Shikari - Sorry You're Not A Winner
Alexisonfire
Alexisonfire - Young Cardinals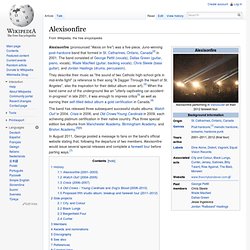 Alexisonfire
In August 2011, George posted a message to fans on the band's official website stating that, following the departure of two members, Alexisonfire would issue several special releases and complete a farewell tour before parting ways.[7] History[edit] Alexisonfire (2001–2003)[edit] Alexisonfire were formed in late 2001 in the aftermath of a three-band break up. Pettit was playing bass in a metal band called Condemning Salem, Green was a lead singer and guitar player in Helicon Blue, and MacNeil and Steele played in a punk band called Plan 9.