Tutorials
Design Tutorials and Templates
Tutorials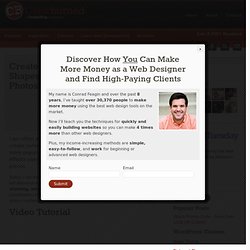 I am often asked to write tutorials demonstrating how to create some of the designs in my site's gallery. One of the more popular requests is for a tutorial demonstrating the effects used in Equidistant; which is one of my favorite pieces. Today, I am finally granting your request. In this 12-minute video tutorial I will demonstrate how to use Illustrator and Photoshop to create stunning, interlocking shapes and light effects.
Create Stunning Interlocking Shapes and Light Effects Using Phot
The aim of this tutorial is to take you through the process of coloring an image in Photoshop using digital painting techniques. Being such a flexible piece of software, there are several ways to approach this task, each with its merits. Concept artists will often work in grayscale for their base and apply color on top, which is a great method. The method I'm going to demonstrate in this tutorial uses a regular color base, and the shading is done with Hue Saturation layers.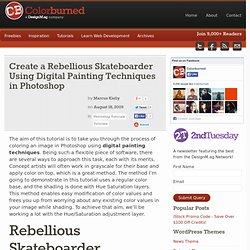 Create a Rebellious Skateboarder Using Digital Painting Techniqu
Create a Character Mascot with Adobe Illustrator CS4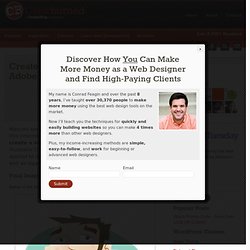 Mascots are becoming increasingly popular in web design. In this intermediate Illustrator tutorial we will show you how to create a vector character mascot from a sketch in Adobe Illustrator CS4. The techniques in this tutorial can easily be applied to other illustrations, icons, and design elements; as well as legacy versions of Illustrator. Final Image
Step 1 Create a document in photoshop around 4000 x 2000 pixels.
Create a Never Ending Staircase Illusion - Photoshop Tutorial -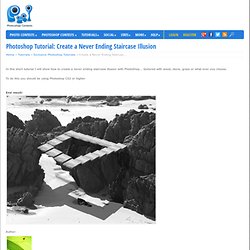 This tutorial will teach you how to create a Spiral Galaxy in Photoshop using nothing but filters and simple transformation tools. The tutorial is aimed at beginners and you'll learn techniques involving different transformation modes, the clouds filter, selection option and using blending modes.
Photoshop Tutorial: Create a Spiral Galaxy in 5 Easy Steps | fud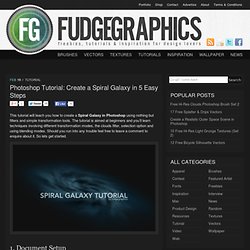 In this tutorial, we will learn how to manipulate a simple photo into a flooding torrent of a scene. We'll use some relatively simple techniques to give this image a semi-realistic, stylized feel.
How to Create a Photo Manipulation of a Flooded City Scene | Psd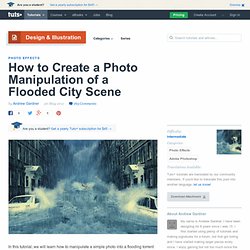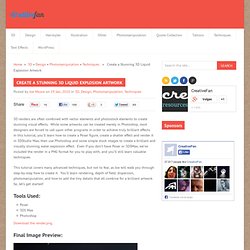 3D renders are often combined with vector elements and photostock elements to create stunning visual effects.
Create a Stunning 3D Liquid Explosion Artwork | Design.CreativeF
Drawn elements are certainly something that can enhance an illustration. Even if you're not very good at drawing, you can still create a quality piece. All you need is a good idea and some Photoshop skills.
Create a Vivid Themed Illustration Using Simple Hand-Drawn Eleme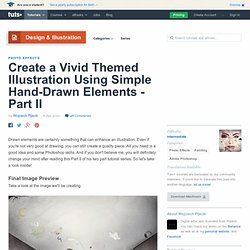 Drawn elements are certainly something that can enhance an illustration.
Create a Vivid Themed Illustration Using Simple Hand-Drawn Eleme
AHHHHH! Oy! Alien Invasion! A Photoshop Tutorial.., Communiqué -
In this tutorial, we'll manipulate a picture so it looks like a woman burning in flames.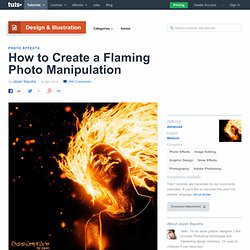 Borders Marketplace Books: As Good as New Used Books (Used, and