Icons, Vectors and Logos
VectorFinder
Buscador de Marcas, símbolos y logotipos
Esto son los que hay de momento. Es aconsejable que antes de utilizarlos compruebes que coincide con el logo real de esa empresa (puede que lo hayan renovado) y que está bien realizado, pues dado el origen diverso, y aunque reviso todo el material recibido, no puedo garantizar al cien por cien su calidad. La logoteca actúa también como archivo histórico, eso significa que los nuevos logos de una marca o empresa no sustituyen a los anteriores, sino que se acumulan. Los archivos están comprimidos con StuffIt. Si necesitas un descompresor, tanto para Mac como para PC, puedes encontrarlo en http://www.aladdinsys.com o bien en http://www.download.com .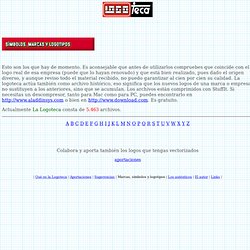 Maravilla de Recursos
Sep 08 Were back from summer vacation with some free tree vectors just in time for autumn. These free tree vector stock art graphics vary in style and can be modified for any design- be it poster designs, animations, packaging, and more.
Buenos Recursos Generales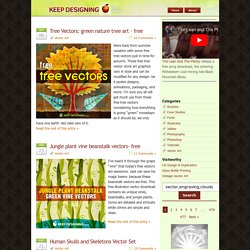 VectorPortal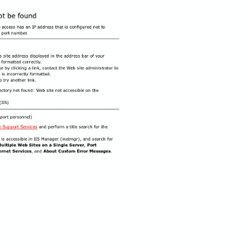 The Web site you are trying to access has an IP address that is configured not to accept requests that specify a port number. Please try the following: Make sure that the Web site address displayed in the address bar of your browser is spelled and formatted correctly.
This free set includes 80 icons of the most popular social media networks on the internet. The icons are designed in 32px and 16px vector format. With the vector format, you can scale the icon to any size to fit with your design or use it in high quality print materials. What you will get from the zip package: 16px, 24px, 32px in PNG format and a vector EPS file. Don't forget to get our Moi icon set to match with this style.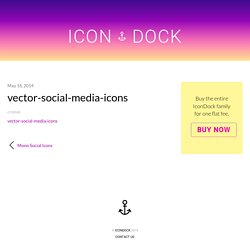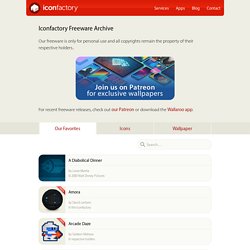 Free Icons
Our Recent Releases Blair by Mindy Weaver © 2012 Funimation Released 23.Oct.12
I wish you all a very Happy New Year. Hope you have a very fruitful one. We are starting off the new year with some good old logo inspiration. My latest logo project has been food related and I thought that I'll share some classy gourmet logos that I came across in the course of my research. These logos revolve around the food industry in one way or another, food chains, restaurants, bistros, bars, grills and services.
70 Gourmet Logos Of Food Restaurants Bars And Grills | Little Bo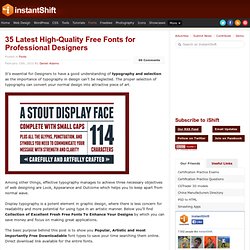 35 Latest High-Quality Free Fonts for Professional Designers | F
It's essential for Designers to have a good understanding of typography and selection as the importance of typography in design can't be neglected. The proper selection of typography can convert your normal design into attractive piece of art. Among other things, effective typography manages to achieve three necessary objectives of web designing are Look, Appearance and Outcome which helps you to keep apart from normal wave. Display typography is a potent element in graphic design, where there is less concern for readability and more potential for using type in an artistic manner.