Graphic Design
Log in | Register Most Popular Clipart This Week Inkscape Keyboard with Table v0.48 (brief)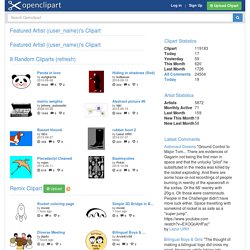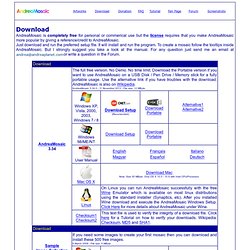 Compatibility History 10 September 2012 - New Release 3.33.12 Beta News: - Multiple Mask Files can be used for each Main Image. Place all the Mask Files in a Folder and submit that folder when asked. - The Web Page HTML option will create now a sub-folder with all the required files to publish the mosaic with a simple FTP transfer. 2 July 2012 - New Release 3.33.11 Beta News: - The Create MaskFile option will save a Image Map with the score/quality of each tile. - With the MaskFile feature if there is a main image with suffix " Mask.png/jpg" then it will be used as a MaskFile. BugFix: - Fixed the Tile Choice algorithm error introduced in previous Beta version. - When creating multiple mosaics the final size of each mosaic was not independent from the current main image.
AndreaMosaic Download
Design Tutorials and Templates
Flame Painter Gallery Flame Painter is a unique paint program, it belongs to my 'I am an Artist' experimental project. I think with tools which inspires you, everyone can be an artist. You can try it here, change different brush settings and paint your own flame paintings. When you change the background from black to white, the palette changes from additive to subtractive and the feeling of the painting is very different. It's not easy to explain all brush parameters, so I leave this for your experimentation.
flame | peter blaskovic | escape motions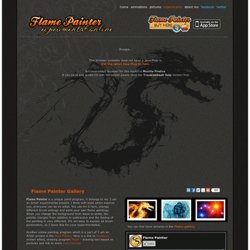 Héctor Germán Santarriaga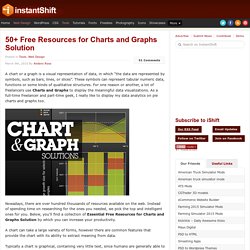 A chart or a graph is a visual representation of data, in which "the data are represented by symbols, such as bars, lines, or slices". These symbols can represent tabular numeric data, functions or some kinds of qualitative structures. For one reason or another, a lot of freelancers use Charts and Graphs to display the meaningful data visualizations. As a full-time freelancer and part-time geek, I really like to display my data analytics on pie charts and graphs too. Nowadays, there are over hundred thousands of resources available on the web.
50+ Free Resources for Charts and Graphs Solution | Tools | inst