Facebook
10 Questions to Evaluate a Social Media 'Expert' – Conversation Marketing. If you know more than 5 people, chances are you now know someone who declares themselves a social media expert.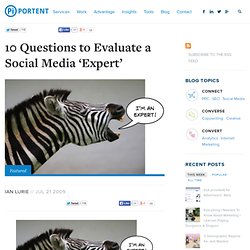 How can you tell if someone's claim of expertise is legit? Here's my quick quiz. Ask each question and take the appropriate action: 1: Do you have a blog? Foloseşte eficient canalele Social Media în recrutări. Este evident că reţelele sociale au devenit foarte populare şi sunt un subiect la modă pe toate canalele media.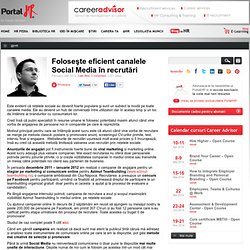 Ele au devenit un hub de conversaţii între utilizatori dar în același timp și un loc de întâlnire al brandurilor cu consumatorii lor. Cred însă că puțini specialiști în resurse umane le folosesc potenţialul maxim atunci când vine vorba de angajarea de persoane noi in companiile pe care le reprezinta. Motivul principal pentru care se întâmplă acest lucru este că atunci când vine vorba de recrutare se merge pe metoda clasică: postare și promovare anunț, screeningul CV-urilor primite, test, interviu final și angajare.
Websiteurile de recrutări ușurează mult acest proces și îl încurajează, însă eu cred că această metodă limitează valoarea unei recrutări prin rețelele sociale. Facebook Promotions: What You Need to Know. Are you thinking of running a contest or promotion on Facebook?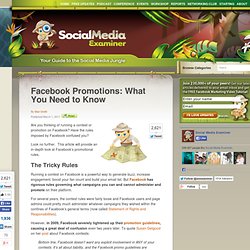 Have the rules imposed by Facebook confused you? Look no further. This article will provide an in-depth look at Facebook's promotional rules. 13 Hot Facebook Marketing Tips From the Top Pros. 21 Creative Ways To Increase Your Facebook Fanbase. If you build a Facebook Page, will fans come?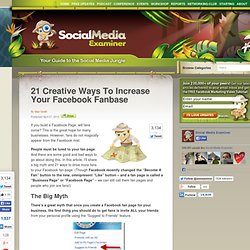 This is the great hope for many businesses. However, fans do not magically appear from the Facebook mist. People must be lured to your fan page. TUTORIAL: Facebook Landing Page Template (PSD Included) As you may already know, I have only recently created a Facebook page for StandOutBlogger (you should become a fan!)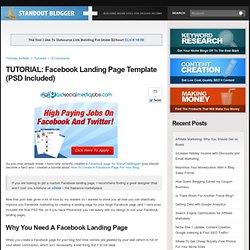 And I created a tutorial about How To Create A Facebook Page For Your Blog. If you are looking to get a custom Facebook landing page, I recommend finding a great designer (that won't cost you a fortune on oDesk – the freelance marketplace. Now that post was given a lot of love by my readers so I wanted to show you all how you can drastically improve you Facebook marketing by creating a landing page for your blogs Facebook page (and I have even included the final PSD file- so if you have Photoshop you can easily edit my design to suit your Facebook landing page). 7 New Facebook Changes Impacting Businesses. Facebook pages are changing.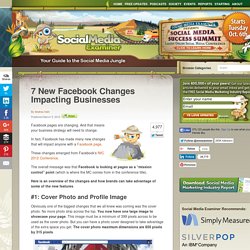 And that means your business strategy will need to change. In fact, Facebook has made many new changes that will impact anyone with a Facebook page. These changes emerged from Facebook's fMC 2012 Conference.
---