Gringos interessantes
X Media Lab - The internationally acclaimed creative industries event
PAST EDITION « TEDxTransmedia 2013
Today we are releasing the first part of the Miso project, a set of Open Source tools designed to make it faster and easier to create high quality interactive and data visualization content.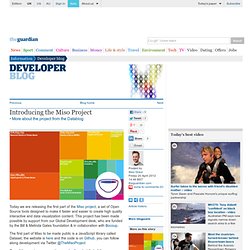 Announcing the Miso Project | Info
How To Bring Live Tweets To Readers Not On Twitter - 10,000 Words
Featuring live tweets on news websites is a great way of bringing readers who may not use Twitter into the conversations that are happening there. Large news sites often use custom code to accomplish the task. Smaller sites tend to use Twitter's own widget, which I find slow and inadequate for the task.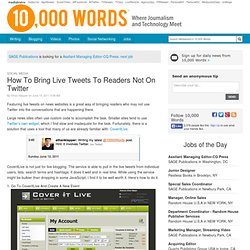 Online News Association
CyberJournalist.net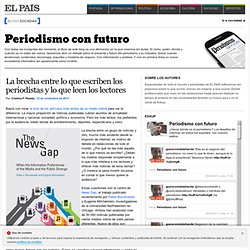 Periodismo con Futuro
Más tarde replicarán que cualquier crisis es más compleja de lo que se percibe desde el otro lado del charco. Puede ser.
Campfire Journalism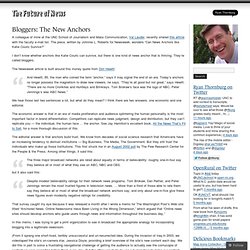 The Future of News
A colleague of mine at the UNC School of Journalism and Mass Communication, Val Lauder, recently shared this article with the faculty e-mail list. The piece, written by Johnnie L.