Caffine
Frozen Coffee Vanilla Shake Recipe: Starbucks Frappuccino Style Drink. I love this coffee shake all year round.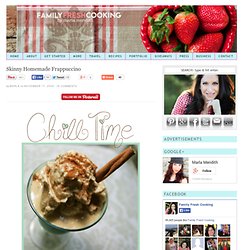 It gives a little coffee buzz and of course you could also make it de-caf if you wish. This icy treat is reminiscent to everyone's favorite Starbucks Frappuccino, but it is a heck of a lot cheaper and kinder to the waistline. You can make it in seconds at home and it's got no sugar in it. Vietnamese Iced Coffee Milkshake. Is it fall yet?
I understand people's whole thing with summer…I get it. But honestly, I'm sweating. The air conditioner's going. Perfect Iced Coffee. Iced coffee is my life.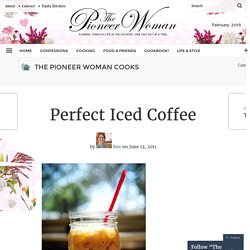 When I wake up, often around the time party animals on the west coast are just heading home, I start each day not with a cup of freshly brewed hot java, but with a tall, blessed glass of creamy iced coffee in a glass. I've been an iced coffee freakazoid for years and years. To say I couldn't live without it is an understatement.
---