Learning
Practice for Programmers | typing.io
The Sweat Lodge: 'Idea guys' turned programmers recall the process of learning to code. AUSTIN, Texas -- Got an idea for a hot new Web app and need a software developer to build it?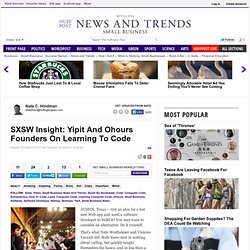 SXSW Insight: Yipit And Ohours Founders On Learning To Code
Tutorials
Tech Tuesday (Great Primers)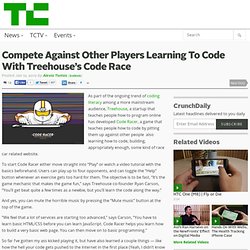 As part of the ongoing trend of coding literacy among a more mainstream audience, Treehouse, a startup that teaches people how to program online has developed Code Racer, a game that teaches people how to code by pitting them up against other people also learning how to code, building, appropriately enough, some kind of race car related website.
Compete Against Other Players Learning To Code With Treehouse's Code Race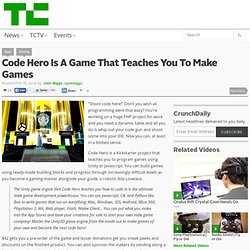 Code Hero Is A Game That Teaches You To Make Games
"Shoot code here!" Don't you wish all programming were that easy? You're working on a huge PHP project for work and you need a dynamic table and all you do is whip out your code gun and shoot some into your IDE.
Intro to Programming » Chapter 1 » Thinking Like a Programmer