Revues
Merge Records continues its 25th anniversary celebration this summer by teaming up with Duke Performances for their popular Music in the Gardens series. Taking place throughout the months of June and July, the series invites local bands and musicians in the national spotlight to play at various venues on the Duke University campus. This year, they have extended that reach to include artists on neighboring Durham-based label Merge Records. Among the Merge artists slated to appear at Duke's Baldwin Auditorium are Lambchop—performing their iconic album Nixon front to back—in addition to William Tyler, Mount Moriah, Stephin Merritt, and Mark Eitzel.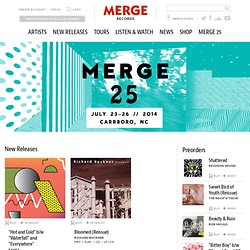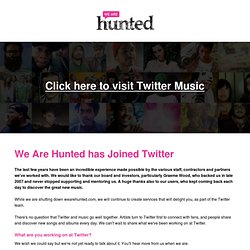 The last few years have been an incredible experience made possible by the various staff, contractors and partners we've worked with. We would like to thank our board and investors, particularly Graeme Wood, who backed us in late 2007 and never stopped supporting and mentoring us. A huge thanks also to our users, who kept coming back each day to discover the great new music. While we are shutting down wearehunted.com, we will continue to create services that will delight you, as part of the Twitter team. There's no question that Twitter and music go well together.
audible vitamins
Interview: EstelleEstelle discusses "Make Her Say (Beat It Up)", new album, playlist, and so much more... Feature: Top 10 Puscifer SongsIn honor of April 17 being Maynard James Keenan's 50th birthday, we count down the "Top 10 Puscifer Songs"... Exclusive Lyric Video Premiere: WhitechapelWhitechapel and ARTISTdirect have partnered to premiere this lyric video for their new song "Our Endless War." Listen 2: Wiz KhalifaListen to Wiz Khalifa's new musical joint "We Dem Boyz". Interview: Just Ivy Just Ivy talks "Bad Girl Takeover" and so much more... Interview: Lyrica AndersonLyrica Anderson talks King Me 2 and so much more in this exclusive interview...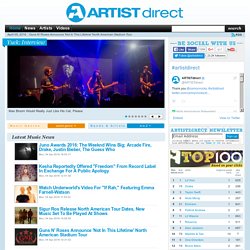 Freewave