Blogs
Fleeing from Pigeons | Ethical, high quality, not-for-profit mag
Bon, je ne vais pas vous mentir, par manque de temps (on n'a qu'une vie et que 24h par jour, il faut faire des choix, c'est mal foutu...), je ne suis pas un grand lecteur (à moins de compter l'Equipe, Basket News et les livres d'art), et encore moins un lecteur de romance, chick lit et autres trucs du genre. J'ai pourtant dévoré les deux premiers ouvrages d'Angela Morelli. Allez comprendre (hein, quoi, c'est très simple ?). (oui la couverture est particulièrement laide)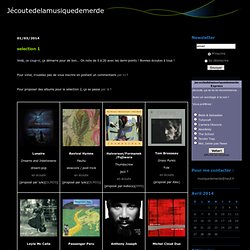 Jécoutedelamusiquedemerde
A L A I N F I N K I E L K R A U T R O C K
This is it Faute d'avoir exploité toutes les possibilités offertes par Canalblog, j'ai décidé de changer de crèmerie et de succomber aux charmes d'une plateforme de micro-blogging encore plus simple d'utilisation. A l'occasion, j'en profite pour changer un peu ligne éditoriale : I wanna be your blog a fait son temps et j'ai envie de tenter autre chose.
i wanna be your blog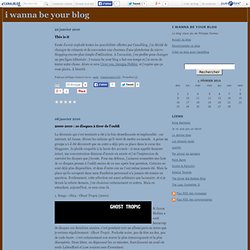 Pop Revue Express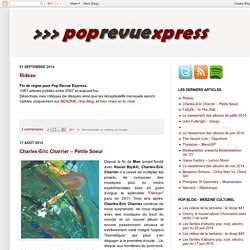 Il voyage en solitaire mais revient toujours à bon port. Juste à temps et des images plein la tête pour enregistrer son nouvel album, un pur disque de pop rayonnante et festive, une petite gourmandise que l'on pourra déguste aussi bien comme ça, sur le pouce, que dans le confort le plus total. Au total ce sont 12 chansons évocatrices de voyages effectués au cours de l'année précédente en Corse, à Berlin, au Mali, en Thaïlande et ailleurs que nous propose là Orouni. 12 pop-songs jouées et arrangées de manière aussi subtile que variée autour d'instruments (charango, kalimbas, balafon, etc…) ramenés de ces voyages successifs. Entouré de quelques amis musiciens (Jean Thevenin, Toy Fight, The Rodeo, Mina Tindle, Angil & the Hiddentracks, Syd Matters, Thousand, Les Colettes), Orouni réussit avec "Grand Tour" un feelgood-album, une production aux tonalités changeantes qui enchantera un peu plus à chaque nouvelle écoute.
The 405 - Home
Disco Delicious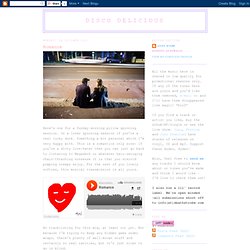 Ho hum. So after setting out to do a jazz-centric Delishcast with #12 and failing dismally thanks to a few drinks and a pitifully short attention span, I've set out to right the wrongs of the past and do this good and proper. Jazz was a really big part of my mid-to-late-to-post-puberty life - I was an aspiring jazz drummer who never had any chance of actually making it because practice is for pussies - and it's still a big passion of mine even if I don't really get to share it. I was going to get all radio-show-host on this one and babble over the tracks but figured that if that didn't ruin the listening experience the first time around it would definitely make repeat visits pretty miserable.
Are You Experienced?
The Space Age Pop Music Page
Sunspotter is a Zooniverse citizen science project in which participants " help to organize sunspot images in order of complexity to better understand and predict how the Sun's magnetic activity affects us on Earth. The Sunspotter blog includes interesting items such as this Space weather – a short guide and The Making of a Magnetogram Part I: Lost in a Magnetic Field... Read the rest of this entry...
HobbySpace - Home
Insound.com: Online Indie Store Selling Vinyl, MP3s, Band Poster
Indieball -- lend us your ears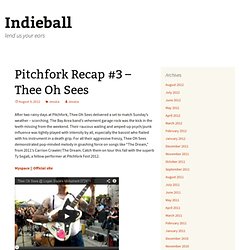 Another point for talented female artists of 2012: Behind releases from Kimbra, Sharon Van Etton, Beach House, the Ting Tings, Lower Dens, La Sera, First Aid Kit (the list goes on and on) comes The Mynabirds. Led by Laura Burhenn, hailing first from Washington, DC, now Omaha, NE, and buddy-buddy with the likes of Conner Oberst, The Mynabirds is classic female-led indie music. A beautiful lead woman with bright eyes, long hair, and bangs that nearly cover her face, defining the fashion trends for Urban Outfitter's upcoming season. She sings mostly alto and wails on her keyboard in some combination of soul and modern pop, with sometimes thrashing, but always controlled, emotion.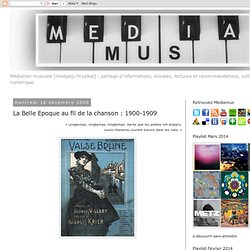 La Belle Epoque au fil de la chanson : 1900-1909
« Longtemps, longtemps, longtemps. Après que les poètes ont disparu.Leurs chansons courent encore dans les rues. » Un siècle de chansons.En résonance au festival de la chanson organisé cet hiver à Dole, nous vous proposons un périple à travers l'histoire de la chanson au XXième siècle.Les chansons laissent une empreinte durable.Cependant si les airs, les mélodies qui entrent dans notre oreille s'y logent facilement, on oublie souvent les paroles, et l'origine de ces rengaines.Quelles chansons fredonnaient nos grands-parents et nos arrière-grands-parents ?
The Selvedge Yard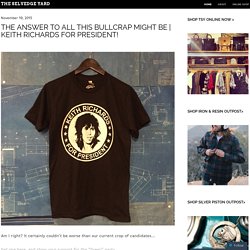 Whenever I hear 'Crazy Train' I'm immediately transported back to 8th grade Guitar class. One dude will forever be etched in my mind. Dave was 1/2 Japanese, all of about 5 ft tall, and probably weighed 80 lbs soaking wet, if that. His hair, alone worthy of open adoration, making up the bulk of his weight and height.