Arts plastiques
Flickr : Creative Commons. Many Flickr users have chosen to offer their work under a Creative Commons license, and you can browse or search through content under each type of license.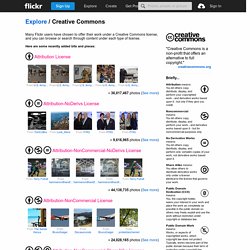 Here are some recently added bits and pieces: Attribution License » 58,276,835 photos (See more) Attribution-NoDerivs License » 16,578,413 photos (See more) LIFE - Your World in Pictures. JULIA FULLERTON-BATTEN. Nevver. Daily. - Peter Nidzgorski, X818. Mentions obligatoires. Stock Photos | Shutterstock: Royalty-Free Subscription Stock Pho. Carabaas: Фотки - я.ру. Carabaas — «Tom Waits and Bette Midler, circa 1975.» на Яндекс.Ф. Classeurs de peppermint kiss kiss. TOM SHEEHAN PHOTOGRAPHER. Szymon Błaszczyk - information architect. We Feel Fine / by Jonathan Harris and Sep Kamvar. \\\ Wim Delvoye is born in 1965 in Wervik.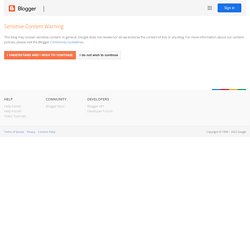 Actually he works and lives in Gand, Belgium. Wim Delvoye has been tattooing pigs since the 1990s. In the early 21st century a tattooed pigs project was set up in the Art Farm in China, where there are fewer strictures regarding animal welfare than in most parts of the Western world. Film & Video. The following films are presented for educational and non-commercial use only.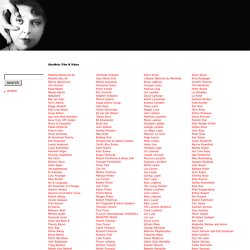 All copyrights belong to the artists. About UbuWeb Film & Video UbuWeb is pleased to present hundreds of avant-garde films & videos for your viewing pleasure. However, it is important to us that you realize that what you will see is in no way comparable to the experience of seeing these gems as they were intended to be seen: in a dark room, on a large screen, with a good sound system and, most importantly, with a roomful of warm, like-minded bodies. However, we realize that the real thing isn't very easy to get to. Mark Ryden. Wiener-werkstaette-postkarten.com. Drawn! The Illustration and Cartooning Blog. Comic Strip Library - Digital Collection of Classic Comic Strips. Pictures for sad children. DeviantART: where ART meets application! Little Nemo in Slumberland. LUNAR75.com. Elizabeth McGrath. HOTBOX DESIGNS - THE ART OF SAS AND COLIN CHRISTIAN. HAUNTED VENTURES FX HAUNTER'S DEPOT - Christmas, Christmas Costu.
CHANGING PORTRAITS, HAUNTED PORTRAITS, MORPHING PORTRAITS, GHOST. Gil Elvgren - Great American Pin-Up Artist. Great American Pinup. Ray Caesar - Home Page. The Art of Travis Louie. Welcome to Aviary. COLOURlovers :: Color Trends + Palettes. Save Loomis! Objets design en moins d'une minute avec Pierre Lota. Noquedanblogs.com. Nobrow. Nobrow has moved and improved for all you stragglers out there!
Click here to see our snazzy new home Hi Everyone, firstly, I'm sorry it has been such a long time since our last post - you see, between designing, editing, proofreading, printing, and the construction we have had going on in our office the last few weeks, we have had no time to keep all you lovely people up to date! Sincere apologies, but now we are back and here's our latest: What we at Nobrow are particularly excited about these days is that WE ARE OPENING UP A at our premises on 62 Great Eastern street!
Artnet - The Art World Online. KAMEL MENNOUR. Agence photographique MYOP. Marianne Ratier.
---