Personhood
Get flash to fully experience Pearltrees
The Stone is a forum for contemporary philosophers on issues both timely and timeless. When I was asked this summer to serve as an expert witness in an appellate case that some think could lead to the next Supreme Court test of Roe v.
http://boingboing.net/2012/07/23/my-miscarriage-my-abortion.html
Oops! We can't find the page you're looking for. Sorry about that.
By Shelly Kagan We all believe that death is bad.
A Dutch baby born on Feb. 29, 2012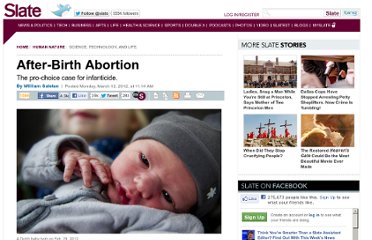 When considering the issue of "personhood"—the idea that a fetus (or really any state of gestational development from sperm-meets-egg onward) should be counted as a citizen with all the rights and legal protections entailed therein—I really try to understand the pro-life point of view.