Art
Artist Rashad Alakbarov from Azerbaijan uses suspended translucent objects and other found materials to create light and shadow paintings on walls. The best part is that you can easily create something similar at home – all you need is one or two lamps and some items from your desk. The stunning light painting below, made with an array of colored airplanes has found its way to exhibitions like the Fly to Baku at De Pury Gallery in London. Rashad adds, "Above the cloud with its shadow is the star with its light. Above all things reverence thyself."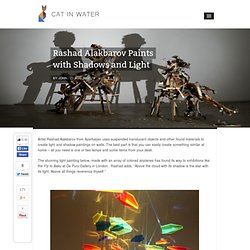 Stephen Wiltshire in UBS campaign - "We will not rest"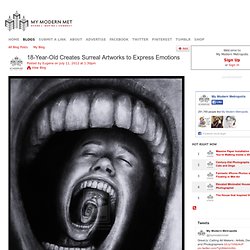 Growing up can be a challenge, especially in the teenage years. Some people use writing or art as a creative outlet for all the emotions they keep inside. Sebastian Eriksson is an 18-year-old up-and-coming surrealist artist living in Sweden.
Na Piscina das Marés mergulha-se em monumento nacional por Siza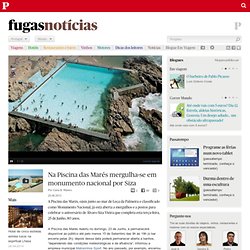 Por Carla B. Ribeiro A Piscina das Marés, oásis junto ao mar de Leça da Palmeira e classificado como Monumento Nacional, já está aberta a mergulhos e a postos para celebrar o aniversário de Álvaro Siza Vieira que completa esta terça-feira, 25 de Junho, 80 anos.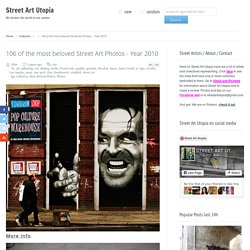 More info. More info. More Banksy on streetartutopia.com.
gallery : photographerhal
UPDATE: The Return of Bent Objects Wires transform these objects from inanimate to hilarious works of art. Little polish girl McDonalds as Sculpture Materials Yeah, this is where those come from Dancing Queens