Ropa
Re-purposed Suitcases - Vintage love - The Clothspring. Celebrity Style and Fashion Trend Coverage at WhoWhatWear.com. Fashion 100 - The Definitive List of the Most Influential Bloggers. It's no secret that here at Most Wanted we're big fans of fashion blogs.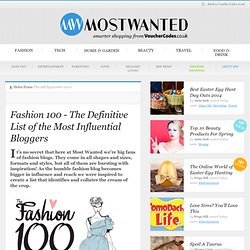 They come in all shapes and sizes, formats and styles, but all of them are bursting with inspiration! As the humble fashion blog becomes bigger in influence and reach we were inspired to create a list that identifies and collates the cream of the crop. The Definitive List Our goal was simple, to cut through the hype and hubris to prepare a comprehensive survey of the essential Fashion blogs publishing today.Over last few months, our editors have painstakingly scoured the Internet to find leaders in each category, with a view to identifying those bloggers defining the future of fashion publishing online within their respective category: DIY Turband. DIY Gretchen Jones Necklace A couple of months ago, while visiting New York, we met the lovely Gretchen Jones and were fortunate enough to spend an entire day crafting in her über charming Brooklyn apartment.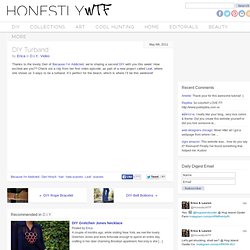 Not only is she […] DIY Woven Chain Bracelet.
---