Recetas
The best new recipes from Smitten Kitchen | punchfork.com - StumbleUpon. One-pan dark chocolate chunk skillet cookie | sophistimom - StumbleUpon. For some reason, I was craving this on Saturday.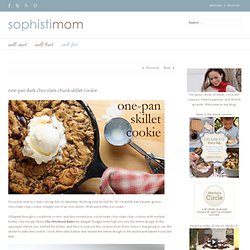 Nothing else would do. All I wanted was a warm, gooey, chocolate chip cookie, straight out of an iron skillet. With just a little ice cream. I flipped through a cookbook or two, and discovered you could make chocolate chip cookies with melted butter. One recipe (from The Weekend Baker. Foodgawker | feed your eyes - StumbleUpon.
Mingmakescupcakes.yolasite.com from yolasite.com - StumbleUpon. Cinnamon Sugar Pull-Apart Bread — Joy the Baker - StumbleUpon. I'm sorry.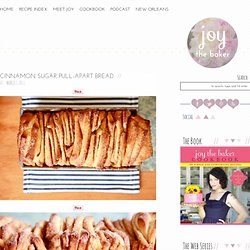 I know it's Monday morning and you probably came here for some pretty pictures of food that you could glance at, and then move on with your day… and here I go thrusting warm, soft cinnamon sugar bread in your face. It's not fair. I know it's not fair. I know that now you're craving cinnamon rolls, and cream cheese frosting and chili fries and hot dogs. I am too… and I already ate half of this warm bread. Carrot Cake Recipe from Betty Crocker. Yellow Cupcakes. Crispy Potato Roast Recipe - StumbleUpon. Hey Guys!
So…it's still really hot out…wtf! I'm totally ready for fall…forget this, "I just don't want summer to end" BS…I'm OVER IT! Okay, I apologize for being aggressive right there, but man does this weather make me grumpy. There are a few things that get my mood up during weather like this: 1) My Dog (always) 2) Frequent Fro-Yo and Hawaiian Ice trips with the boyfriend 3) This Roasted Onion Dip. Chipotle Shredded Pork Enchiladas. Now that I live in Southern California, I've been diving into the world of Mexican food.
I've shared with you before that I've never been a fan, until recently. Ben is partially responsible for my conversion, but I think the other reason is because I've finally been exposed to good Mexican food. Through-out my childhood and up until I got married, I always related Mexican food to places like Taco Bell. Icings Recipes at Bake Decorate Celebrate! - StumbleUpon. Fresh Basil Pesto.
---