Architecture & Design
Over the past seven years, at our creative agency, Access , we have worked with a number of residential and commercial property developers from Abu Dhabi to Sydney, helping them with development and strategy. Yet we see so often the sad sight of yet another mediocre building going up. We see city councils approving mediocre design and we see cities looking uglier because of it. We see property developers rushing to get their building up, wanting to make a quick sale and profit, and not really caring or thinking about the aesthetics of the building.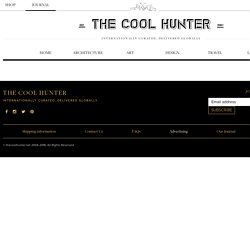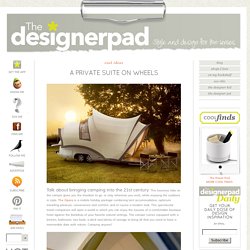 Talk about bringing camping into the 21st century . This luxurious take on the camper gives you the freedom to go, or stay, wherever you wish, while enjoying the outdoors in style. The Opera is a mobile holiday package combining tent accommodation, optimum travelling pleasure, convenience and comfort, and of course a modern look. This spectacular travel companion will open a world in which you can enjoy the luxuries of a comfortable boutique hotel against the backdrop of your favorite natural settings. The camper comes equipped with a kitchen, bathroom, two beds, a deck and plenty of storage to bring all that you need to have a memorable date with nature. Camping anyone?
July 21st, 2011 – Perched on the hillside atop the waters of Pretty Beach , on the Bouddi Peninsula, just north of Sydney, is a surreal tree house called The Pretty House . The exclusive seven-acre property encompasses three one-bedroom pavilions that surround the main home. Each pavilion is rented out to guests who are lavished with an in-house chef, treetop views of the sparkling Brisbane waters, private decks for sunbathing, a wine cellar, heated pool, and a stunning 38 foot yacht to explore the waters (swoon!). The interiors are modern and saturated in warm, earthy color tones. It's as if an old world traveler left his 1930′s travel trunks, hand crafted tables, fine Belgium linens behind and trinkets that document his adventures. The Pretty Beach House is truly a place of reflection and relaxation, to get away from the chaos and take a breath up in the trees.