Architecture & Design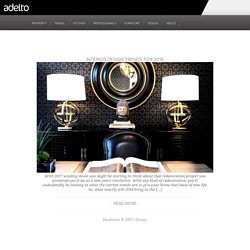 Eco-chic design at C&C House, Grenada, Spain Granada-based architectural practice, Arias Recalde Taller de arquitectura, has designed the C&C House project. The modern home in Dúdar, Granada, Spain was used as a holiday home but has been refurbished by the owners child so it could become their first-home. - Read more - January 15, 2014 | Property | 0 Comments
More than 400 invited guests attended the opening event of The Art Hunter in Sydney on Tuesday night. The Art Hunter launch is a collaboration between The Cool Hunter and Jaguar, and the opening night was also the Australian debut of the spectacular Jaguar C-X17 concept car. To present The Art Hunter, we engaged our dream team of collaborators, led by the incomparable Natalie Longeon and Peter Pengly from The Artistry (they designed and executed our Summer Lovers Rotate store as well), to transform a 500 m2 warehouse in Alexandria into a genuinely exciting, temporary three-week art exhibition experience.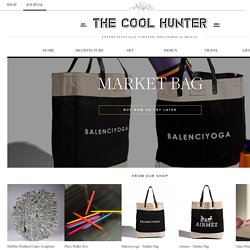 Imagine the renovation dilemmas. A huge penthouse of a converted 1930s office building in TriBeCa, New York, is to be turned into a functioning home for a family with three teenagers. In fact, we can not quite imagine the issues that faced Steven Harris Architects when the family showed up, literally, at the doorstep of the celebrated architect and asked if he'd like to work on their home. Harris said yes and proceeded to make his magic.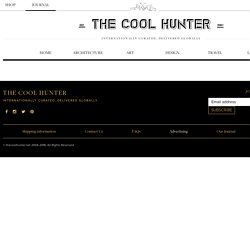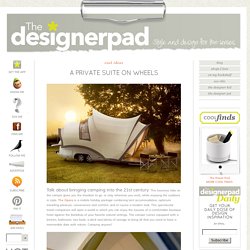 Talk about bringing camping into the 21st century. This luxurious take on the camper gives you the freedom to go, or stay, wherever you wish, while enjoying the outdoors in style. The Opera is a mobile holiday package combining tent accommodation, optimum travelling pleasure, convenience and comfort, and of course a modern look. This spectacular travel companion will open a world in which you can enjoy the luxuries of a comfortable boutique hotel against the backdrop of your favorite natural settings. The camper comes equipped with a kitchen, bathroom, two beds, a deck and plenty of storage to bring all that you need to have a memorable date with nature. Camping anyone?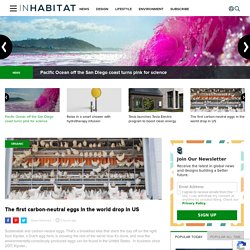 Children in school today spend less time outdoors than ever before, and face increasing rates of obesity, asthma and allergies, ADHD, and other mental and behavioral health problems. At the same time, our civilization is facing catastrophic climate change, which we as a society are totally unequipped to deal with. So how can we improve our children's health and well-being while also teaching them environmental literacy so that they are able to respond to looming ecological problems? How can classrooms be made less toxic and more environmentally friendly?