inspiration
Get flash to fully experience Pearltrees
Rudolf Schwarzkogler, arte ou loucura?
Tal como referimos num texto anterior, tentaremos agora mostrar algum do trabalho do body artist Rudolf Schwarzkogler. Historicamente, pode-se perceber que em períodos onde a dor se expressa como quotidiana, a criação artística tem gerado os seus maiores artistas. No fim do século XIX , a desilusão perante as condições contemporâneas e a alienação do homem europeu, fez surgir artistas como Edvard Munch e Vincent van Gogh, considerados as maiores fontes do expressionismo.
If you are the kind of person to encounter human beings in your life, you probably will find yourself needing a bitchface eventually.
How to Bitchface
Friday Playlist: Hanging Out With Alice (in Wonderland)
Vivian Porto is one of my favorite tranny models. She very a pretty face, an amazing body, a big mighty cock and the most marvelous eyes you've ever seen and her big soft noogies will amaze you as she removes her little ebony dress! This shemale cutie has everything to send you on Heaven of pleasure.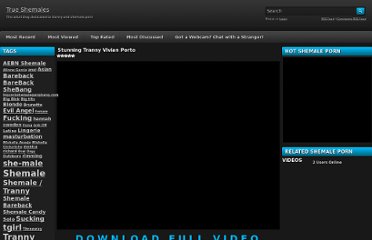 Vivian Porto – Stunning Shemale Diva | True Shemales
TOSHIO SAEKI - Ilustração
Momma's Boy vs MikiX the Cat - At Night on Vimeo
Jeffrey Campbell
Johnnys Bird