Writing
Welcome to Great Source iwrite! Women's History Month (Library of Congress) An urban tale | close up. … or the glass elevator This has been one of my favourite story-writing activities for a long, long time.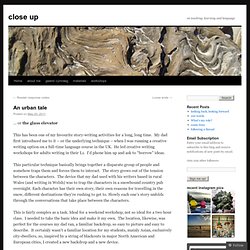 My dad first introduced me to it – or the underlying technique – when I was running a creative writing option on a full-time language course in the UK. He led creative writing workshops for adults writing in their L1. I'd phone him up and ask to "borrow" ideas. This particular technique basically brings together a disparate group of people and somehow traps them and forces them to interact.
280daily - Sum up your day in 280 characters.
---