Inspiration
"A beautiful world. Look around you, it is amazing. Skyscrapers, gravity, daisies, peaches, archipelagos, children, languages, music, wars, phosphorous, galaxies, snow, literature, human existence.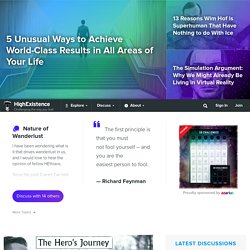 Art Inspiration Search Results
You should follow Designspiration on Twitter and Facebook for site news. — Shelby Designspiration Search Color Mediumsmalllarge Discover Ads via The Deck Sentient is hiring a Senior Designer in Morristown, NJ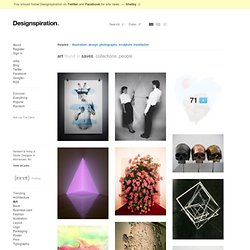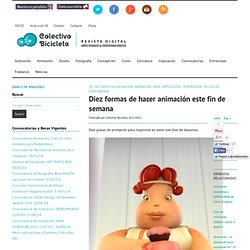 Diez formas de hacer animación este fin de semana : colectivo bicicleta | ilustración y diseño Colombia y Latinoamerica
Diez piezas de animación para inspirarse en estos tres días de descanso. Por: Redacción Bicicleta Se acerca un fin de semana largo, para muchos pueden ser tres días perfectos para dedicarlos a los proyectos personales, así que quisimos recopilar algunas piezas de animación a manera de contribución a la inspiración de fin de semana; buscamos diversidad técnica, temática y estética, algo de videoclips, spots publicitarios e instalaciones. Iniciamos esta selección con (Notes on) Biology de Ornana films, empieza un poco lenta pero luego toma mucha fuerza y velocidad, seguramente les dará muy buenas ideas. Videoclip en animación para la banda Memory Tapes, dirigido por Eric Epstein, es una excelente pieza llena de efectos especiales, aquí pueden ver algo de su proceso.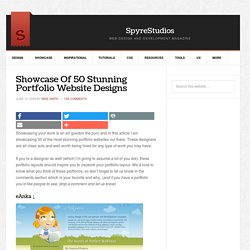 Showcasing your work is an art (pardon the pun) and in this article I am showcasing 50 of the most stunning portfolio websites out there. These designers are all class acts and well worth being hired for any type of work you may have. If you're a designer as well (which I'm going to assume a lot of you are), these portfolio layouts should inspire you to (re)work your portfolio layout. We'd love to know what you think of these portfolios, so don't forget to let us know in the comments section which is your favorite and why. (and if you have a portfolio you'd like people to see, drop a comment and let us know)
Me encontré con el trabajo de Tom French gracias a un post en Criterion me guista mucho lo que hace este ilustrador que logra crear una figura general juntando otras. Además el banco y negro le da un toque de elegancia y misterio a sus ilustraciones, en su blog también hay publicados trabajos con otras técnicas y a colores. Les dejo la dirección por si quieren ver más trabajos de éste ilustrador | [tomfrenchart.wordpress.com] portafolios
Ilustraciones en blanco y negro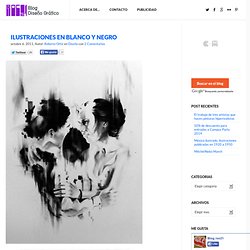 Swallowable Parfum
Cuando las mesas dejaron de soportar objetos tangibles y sustentaron la información del universo... Hace unos años múltiples gadgets y dispositivos electrónicos alteraron la forma en que accedíamos a la información y como esta podría ser utilizada. Con la ayuda de estas tecnologías Mark Lukas y Stefan Kuzaj desarrollaron un nuevo concepto de instalación interactiva sobre el espacio. Galaxy table, es una interfaz digital en donde el usuario se relaciona con la aplicación a través de un espiral estelar que despliega infografías sobre el cosmos, brindándole información sobre cada uno de los componentes de nuestra galaxia de una forma divertida y dinámica.
INFINITY LAB - Aplicaciones para mesas galácticas - Stefan Kuzaj
Iconoclassic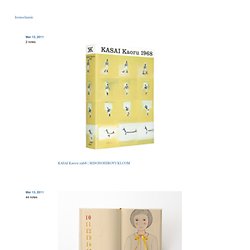 Iconoclassic Mar 13, 2011 2 notes KASAI Kaoru 1968 | MISONOHIROYUKI.COM Mar 13, 2011 44 notes Yoshie Watanabe (by _°•● ! ☺°smoothie design)
SampleBoard- Digital Mood Board Editor for Creative Industries