Inspiration
Art Inspiration Search Results
You should follow Designspiration on Twitter and Facebook for site news. — Shelby Designspiration Search Color Medium small large Discover Ads via The Deck Trending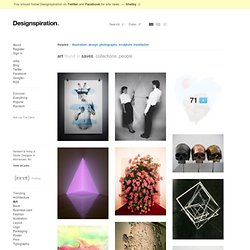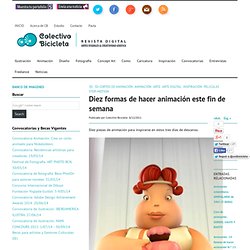 Diez formas de hacer animación este fin de semana : colectivo bicicleta | ilustración y diseño Colombia y Latinoamerica
Diez formas de hacer animación este fin de semana Diez piezas de animación para inspirarse en estos tres días de descanso. Por: Redacción Bicicleta Se acerca un fin de semana largo, para muchos pueden ser tres días perfectos para dedicarlos a los proyectos personales, así que quisimos recopilar algunas piezas de animación a manera de contribución a la inspiración de fin de semana; buscamos diversidad técnica, temática y estética, algo de videoclips , spots publicitarios e instalaciones. Iniciamos esta selección con (Notes on) Biology de Ornana films , empieza un poco lenta pero luego toma mucha fuerza y velocidad, seguramente les dará muy buenas ideas.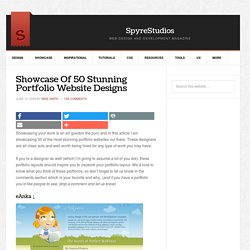 Showcasing your work is an art (pardon the pun) and in this article I am showcasing 50 of the most stunning portfolio websites out there.
Ilustraciones en blanco y negro
Swallowable Parfum
Goodby
Cuando las mesas dejaron de soportar objetos tangibles y sustentaron la información del universo... Hace unos años múltiples gadgets y dispositivos electrónicos alteraron la forma en que accedíamos a la información y como esta podría ser utilizada. Con la ayuda de estas tecnologías Mark Lukas y Stefan Kuzaj desarrollaron un nuevo concepto de instalación interactiva sobre el espacio. Galaxy table, es una interfaz digital en donde el usuario se relaciona con la aplicación a través de un espiral estelar que despliega infografías sobre el cosmos, brindándole información sobre cada uno de los componentes de nuestra galaxia de una forma divertida y dinámica.
INFINITY LAB - Aplicaciones para mesas galácticas - Stefan Kuzaj
Iconoclassic
SampleBoard- Digital Mood Board Editor for Creative Industries