Strategy & Planning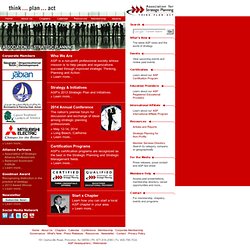 Who We Are ASP is a non-profit professional society whose mission is to help people and organizations succeed through improved strategic Thinking, Planning and Action. » Learn more... Strategy & Initiatives ASP's 2013 Strategic Plan and Initiatives. » Learn more... Certification Programs ASP's certification programs are recognized as the best in the Strategic Planning and Strategic Management fields. » Learn more...
The Association for Strategic Planning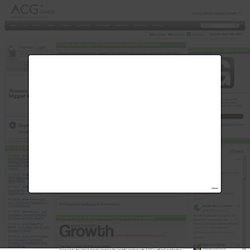 The ACG Meritorious Service Award recognizes leaders in ACG who have contributed to the success of the organization through extraordinary volunteer service and achievement. To nominate someone, please write a one-page Executive Summary describing the involvement, impact and achievements of the individual, and attach any supporting documents in PDF Format. At the top of your nomination, please include the name of the nominee and chapter, in addition to your own full contact details. Nominations are due February 21, 2014.
ACG Global Home page