Videos
Will 'The Last Airbender' rank first with the Razzies? | Gold De. While "The Last Airbender" did well at the box office, taking in almost $70 million over the July 4 weekend, it failed to impress the critics, managing an aggregate rating of just 20 at Meta Critic.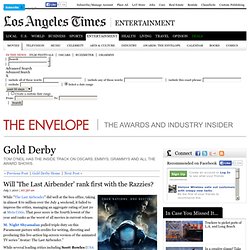 That poor score is the fourth lowest of the year and ranks as the worst of all movies in current release. M. Night Shyamalan pulled triple duty on this Paramount picture with credits for writing, directing and producing this live-action big-screen version of the animated TV series "Avatar: The Last Airbender. " The Last Airbender | Trailer & Official Movie Site | Now Playing. FANS UNLEASH EPIC HATE FOR THE LAST AIRBENDER. The Last Airbender Super Bowl Spot "Trailer" HD. Video Interview: M. Night Shyamalan on The Last Airbender | /Fil. M.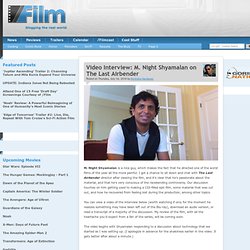 Night Shyamalan is a nice guy, which makes the fact that he directed one of the worst films of the year all the more painful. I got a chance to sit down and chat with The Last Airbender director after viewing the film, and it's clear that he's passionate about the material, and that he's very conscious of the racebending controversy.
---