Turntable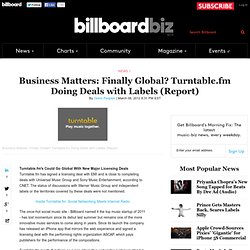 Finally Global? Turntable.fm Doing Deals with Labels (Report)
Turntable.fm's Could Go Global With New Major Licensing Deals Turntable.fm has signed a licensing deal with EMI and is close to completing deals with Universal Music Group and Sony Music Entertainment, according to CNET.
The biggest question hanging over social music startup Turntable.fm was whether the major labels would let it survive. The answer to that question is, yes.
Turntable.fm Goes Legit, Signs Deals With Major Music Labels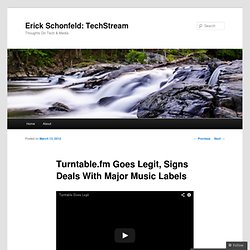 Exclusive: Turntable.FM Signs Licensing Deals With All Four Major Labels -- It's Official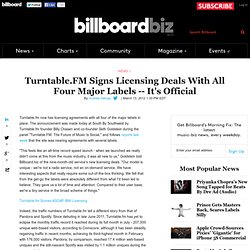 "This feels like an all-time record speed launch - when we launched we really didn't come at this from the music industry, it was all new to us," Goldstein told Billboard.biz of the nine-month-old service's new licensing deals.
By Adrianne Jeffries 3/14/12 11:43am Share this: One of Turntable.fm's earliest proponents was a music blog in Germany that helped send the music sharing game viral.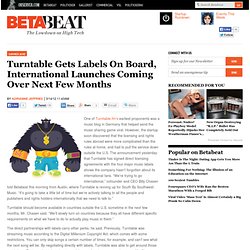 Turntable Gets Labels On Board, International Launches Coming Over Next Few Months
Lady Gaga And Kanye West Investing In Turntable.fm
Turntable.fm Really Is Awesome. Is It Legal?
Turntable.fm is a little miracle that does something simple and essential: It lets you play your favorite songs for your friends and strangers on the Web, in real time, for free.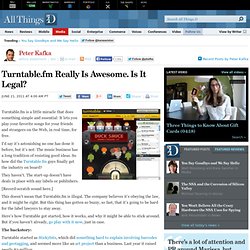 Turntable.fm closes $7.5 million financing at a $37.5 million valuation
By Ben Popper 7/07/11 9:25am
Turntable.fm and the Siren Song of the Start-up Pivot