Reviews
Review Roundup
"Review on The New Yorker The New Yorker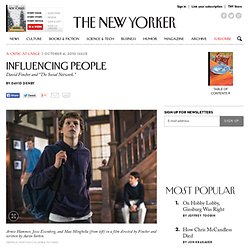 "The Social Network," directed by David Fincher and written by Aaron Sorkin, rushes through a coruscating series of exhilarations and desolations, triumphs and betrayals, and ends with what feels like darkness closing in on an isolated soul.
According to director David Fincher, the opening scene of "The Social Network" took an astonishing 99 takes and two days of filming.
The Social Network Is a trhilling...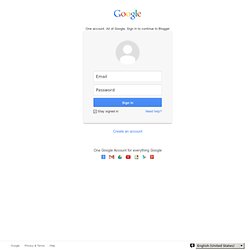 Why Zuckerberg should like the Facebook movie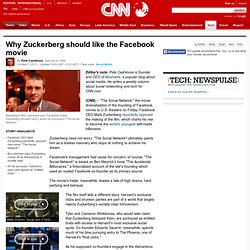 Mashable's Pete Cashmore says Facebook's Mark Zuckerberg shouldn't worry about his portrayal in "The Social Network." Facebook CEO Mark Zuckerberg reportedly opposed new movie, "The Social Network" But columnist says Zuckerberg comes off as hardworking, if socially inept It's his accusers, Cashmore says, who appear as "entitled brats" Editor's note: Pete Cashmore is founder and CEO of Mashable, a popular blog about social media.
Movie review
Film Version of Zuckerberg Divides the Generations