Patent Troll
Patent troll stalks travel site Hipmunk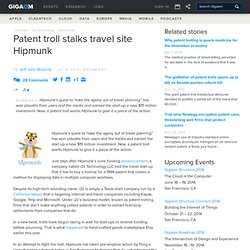 Hipmunk's quest to "take the agony out of travel planning" has won plaudits from users and the media and earned the start-up a new $15 million investment. Now, a patent troll wants Hipmunk to give it a piece of the action. Just days after Hipmunk's June funding announcement , a company called i2z Technology LLC told the travel start-up that it has to buy a license for a 1994 patent that covers a method for displaying data in multiple computer windows.
What If Tim Berners-Lee Had Patented The Web?
It's been a very interesting week for mobile industry lawsuits — and it's still only Thursday.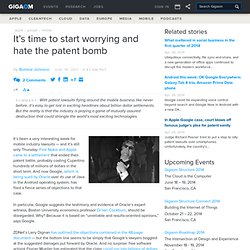 It's time to start worrying and hate the patent bomb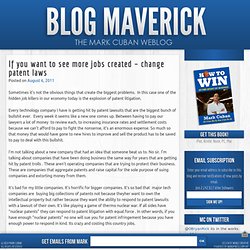 If you want to see more jobs created – change patent laws
Aug 6th 2011 8:24PM
It is easy to complain. Much harder to come up with solutions.
My Suggestion on Patent Law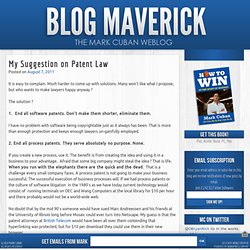 AMERICA is still in denial, but among economists and wonks I think the hard truth is settling in: we're not as rich as we thought we were and our prospects for future high growth rates aren't looking so great. America's last best hope for breaking free from what Tyler Cowen has called "the great stagnation" is the discovery of new "disruptive" technologies that would transform the possibilities of economic production in the way the fossil-fuel-powered engine did.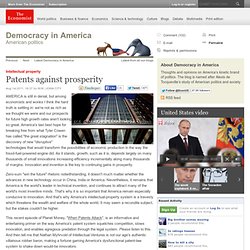 Patents against prosperity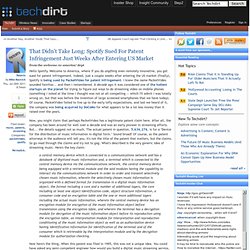 Hello Spotify.
That Didn't Take Long: Spotify Sued For Patent Infringement Just Weeks After Entering US Market