Mobile Stories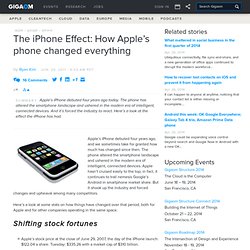 The iPhone Effect: how Apple's phone changed everything
Apple's iPhone debuted four years ago, and we sometimes take for granted how much has changed since then.
The bottom line: iPhone 4 vs. Android's best (does Nokia, Micros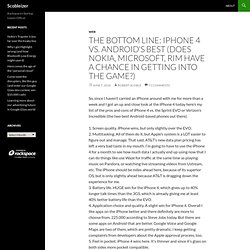 So, since I haven't carried an iPhone around with me for more than a week and I got an up and close look at the iPhone 4 today here's my list of the pros and cons of iPhone 4 vs. the Sprint EVO or Verizon's Incredible (the two best Android-based phones out there). 1.
Mary Meeker's presentation this year on internet trends was all about mobile. Inasmuch as data-heavy research report from a major investment bank can be said to have a "climax," it was probably these slides: The assertion seems to be that there is something special about the mobile internet that compels people to pay for things they wouldn't pay for on the desktop internet.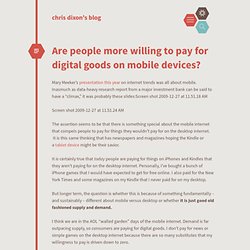 Are people more willing to pay for digital goods on mobile devic