Listen to music
Propositions des non-DJs. Staff Lists: The Top 100 Tracks of 2011. Once again, we're taking this week to count down the best albums and songs of the year.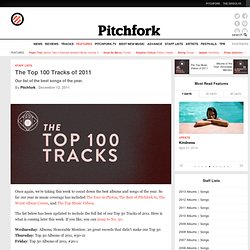 So far our year in music coverage has included The Year in Photos, The Best of Pitchfork.tv, The Worst Album Covers, and The Top Music Videos. The list below has been updated to include the full list of our Top 50 Tracks of 2011. Here is what is coming later this week. 8 Great YouTube Channels for Music News. As we well know by now, YouTube isn't only about cats running into mirrors and hyperactive video bloggers.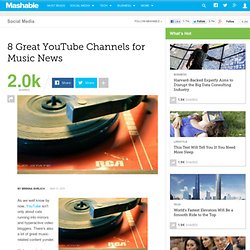 There's also a lot of great music-related content yonder. We've combed through YouTube to find a selection of channels boasting music news and videos that will appeal to a spectrum of fans; from those who like hip-hop to those who prefer punk, and a goodly selection of genres in between. And, bonus, there's hardly a hyperactive video blogger in site. Check out the gallery below and share your favorite music news resources in the comments below.
My Music Interest. Music Videos Directory. Music Web Apps. Playlists. Radios. Uvumi. Réseaux. ShareTheMusic – Listen to music for free. Legally.
---