Grooveshark
Get flash to fully experience Pearltrees
Freemium music service Grooveshark revamped its site late Thursday with one of its most ambitions updates since the service launched close to six years ago.
Get Ready: Grooveshark Promises a Fight to the Finish... On April 6, 2011, Grooveshark learned the hard way what happens to companies that fail to respond to misleading press created by their detractors and competitors. Google removed our app from the Android Marketplace at approximately 5pm PST on Friday April 1st at the request of the RIAA.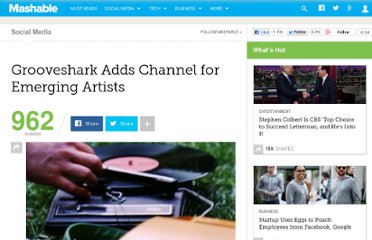 Are you an on-the-cusp band hoping to get in on that music subscription craze?