Google
Google's services & products
When you visit a review on Google Play for an app, book, song or movie, you won't have to worry as much about whether someone is sheepishly hiding behind a computer firing off nasty words, as Google has now flipped on the switch to display your Google+ name and profile picture with all reviews you add to the store. I'm not so sure this is the best thing in the world, 100%, as you don't have an option to turn it off.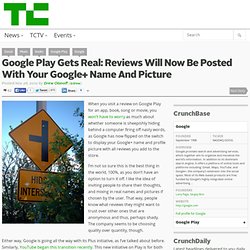 Google Play Gets Real: Reviews Will Now Be Posted With Your Google+ Name And Picture
Google Starts Showing Users Alerts For Accounts Hacked By "State-Sponsored Attackers"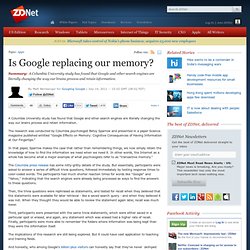 A Columbia University study has found that Google and other search engines are literally changing the way our brains process and retain information.
Is Google replacing our memory?
As Deal With Twitter Expires, Google Realtime Search Goes Offline
Yesterday, we reported that Google Realtime Search had mysteriously disappeared.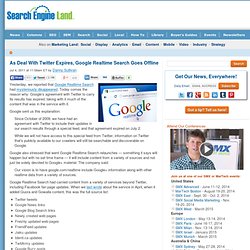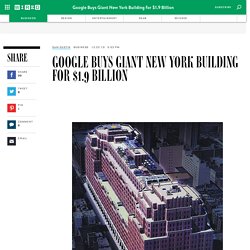 Google is down with New York City.
Google Buys Giant New York Building for $1.9B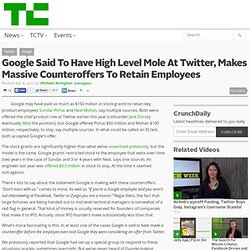 Google Said To Have High Level Mole At Twitter, Makes Massive Counteroffers To Retain Employees
Google may have paid as much as $150 million in stock grants to retain key product employees Sundar Pichai and Neal Mohan, say multiple sources.
Google Boss: We'll Fight Anti-Piracy Blocking Laws
During a speech on Wednesday, Google executive chairman Eric Schmidt said that proposals from both the U.S. and British governments to block access to file-sharing websites would threaten freedom of speech. Google, he said, is opposed to such measures and will fight them, presumably in court, if necessary.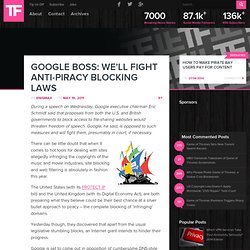 Why Facebook Terrifies Google