Google / Verizon
NYT Vs the secret agreement
What Google Still Isn't Saying
Over the last few years, Google has been a company that understood Net Neutrality, and they staunchly supported the fight to protect the open Internet. After all, their own company was hatched and then exploded into a phenomenal success thanks to the open platform of the Internet. With their success has come power, and along the way the start-up-turned-corporation has pledged a "don't be evil" ethic.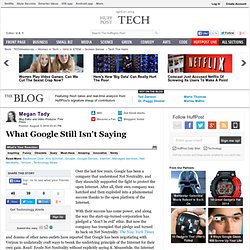 Why Google is now threatenning Net Neutrality?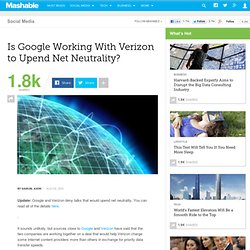 Update: Google and Verizon deny talks that would upend net neutrality.
Verizon-Google's Proposal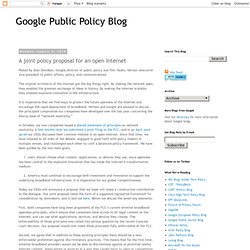 Google's blog post annnouncing the proposal
Posted by Alan Davidson, Google director of public policy and Tom Tauke, Verizon executive vice president of public affairs, policy, and communications The original architects of the Internet got the big things right.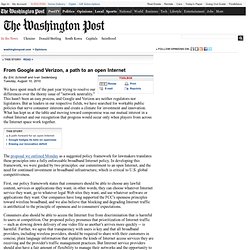 Google and Verizon co-ed in Wash Post
We have spent much of the past year trying to resolve our differences over the thorny issue of "network neutrality."
FCC Commissioner's reaction
Not thrilled with this morning's Verizon-Google seven-tier joint policy proposal , FCC Commissioner Michael J. Copps put out the following one paragraph statement earlier today, basically asserting that the FCC is more interested in protecting consumer rights than Google and Verizon's wishes. "Some will claim this announcement moves the discussion forward.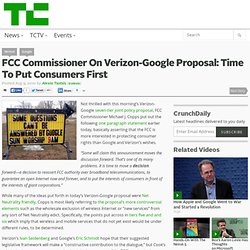 FCC Commissioner's statement
Posted by Richard Whitt, Washington Telecom and Media Counsel
Google's blog post to defuse the debate