Facebook and Marketing
Facebook's "Premium" - A User's Nightmare?
"People worry that technology will disconnect us, but study after study…has shown that it strengthens us," said Facebook's COO Sheryl Sandberg today in New York City.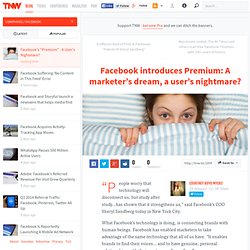 Pay To "Highlight" Your Facebook Status Updates To More Friends – A Reckless New Ads Test
Only 12% of your friends see your average status update, but Facebook is testing an option called "Highlight" that lets you pay a few dollars to have one of your posts appear to more friends.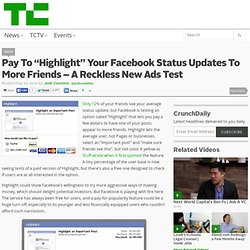 Facebook launches 'marketing classroom' for businesses
To work with Congress and encourage minority-owned small businesses to use its marketing products, I've learned Facebook has just created a new Head of Community Engagement role to be filled by Susan Gonzales.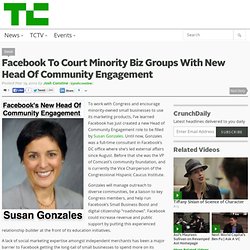 Facebook To Court Minority Biz Groups With New Head Of Community Engagement